South FIRST FRIDAYS presents ArtwalkSJ
First Friday, February 1st from 7–11pm
SoFA District (& beyond) downtown San Jose
RSVP on our event page here.
The South FIRST FRIDAYS Art Walk is a self-guided, nighttime tour through galleries, museums, and independent creative businesses featuring eclectic art exhibitions and special performances.
All Art Walk venues are FREE admission & great for all ages.
---
EXHIBITION SCHEDULE at PARTICIPATING VENUES…
Anno Domini // the second coming of Art & Design – 366 South First St. map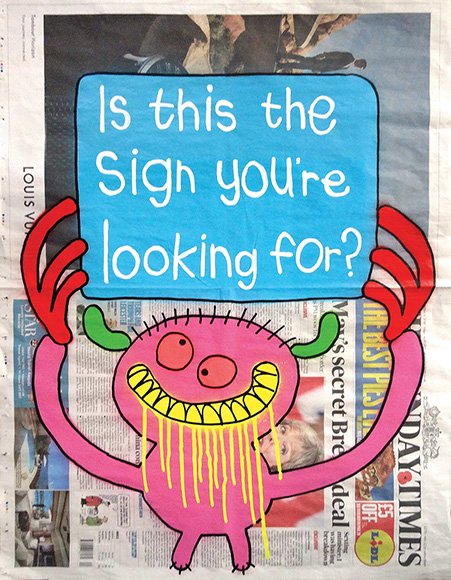 Artist reception: "Is this the sign you're looking for?" by Bortusk Leer (UK)

Since bursting onto the art scene in 2007 his work has appeared on and livened up numerous streets, gallery and home walls in places around the world and beyond.

Fed up with people being angry, disappointed, sad and disillusioned with life, Leer sees it as his duty to brighten up the world and spread some happiness.

Over a decade Bortusk has developed a signature voice and style, creating manic, euphoric creatures (his monsters) plus other lively abstract pieces, videos, TV shows and numerous psychedelic assemblages of Neo-Pop-Art-Brut.

Fascinated by Picasso and the CoBrA-movement, inspired by futuristic heroes and influenced by all the children of the world, Leer became the founder and leader of Art Comedy.

He's still the only member though as far as we know. His aim is not only to create as much art as he possibly can, but also to put a smile on everyone's face and spread some positive emotions whilst doing so.

"I jusT waNT To cheer peopLe up a BIT, as There's Far Too maNy mIseraBLe BasTards ouT There!"
---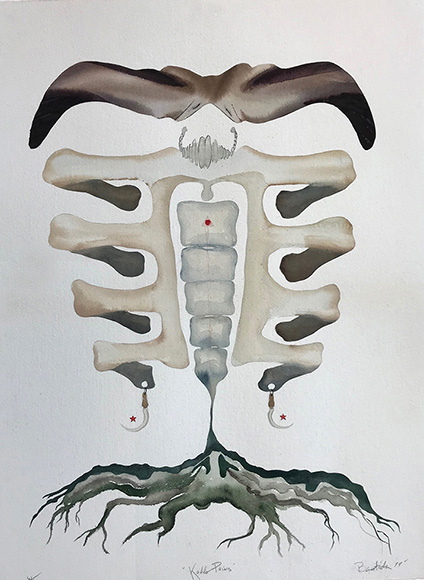 Artist reception: Joe Bastida Rodriguez: "A Journey of Memory"

This survey exhibition spans the prolific art career of Joe Bastida Rodriguez highlighting points from throughout his career. As a Tejano/Chicano artist he has worked in many facets of the art world. Today, his journey has embraced his Mestizo heritage by working outdoors in nature.
---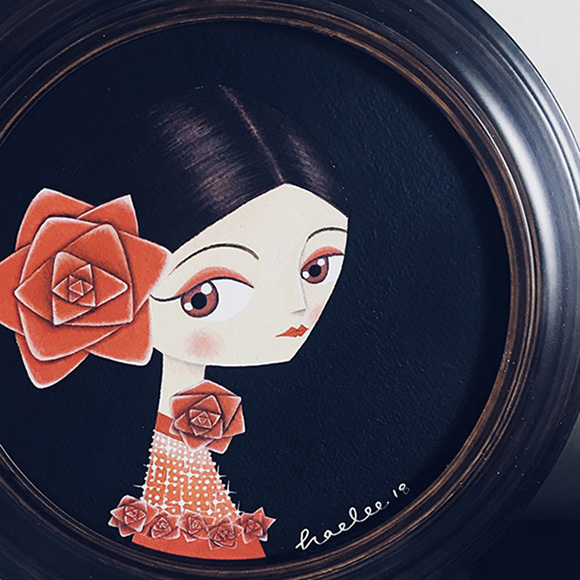 Artist reception: "Portraits I: In One's Element" by Hae Lee Choi

Looking at Haelee Choi's wood panel paintings makes it seem as though happiness is not so out of reach, after all. It avails itself to the viewer's enjoyment in its simplest, perhaps most pristine form. Frozen in time by her brushstrokes are women in their elements–women from all walks of life, both young and old. They radiate ease; their gestures accord perfectly with their surroundings. They command the space they inhabit, not a bit dominated by it. It is as if they pervade the scene by some magical osmosis. Choi seems to suggest happiness is being one with one's self, and is a contagion.

---
KALEID Gallery is proud to present two new feature exhibitions by gallery resident artists Steven Reece, and Amy Steinberg.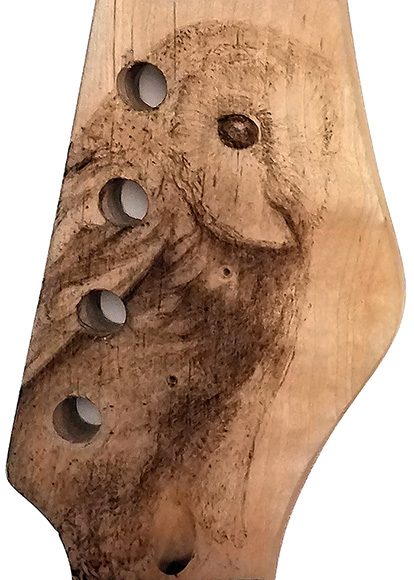 Artist reception: "Delectable Dreamscapes" by Steven Reece

A collection of endangered species portraits and surrealist landscapes inspired by architectural and environmental elements that survive from fragments of forgotten dreams. Artist Steven Reece creates compositions in multiple mediums often incorporating critically endangered species from all over the world. Mediums of presented works include pyrography, oil, acrylic, giclee print, and mixed media.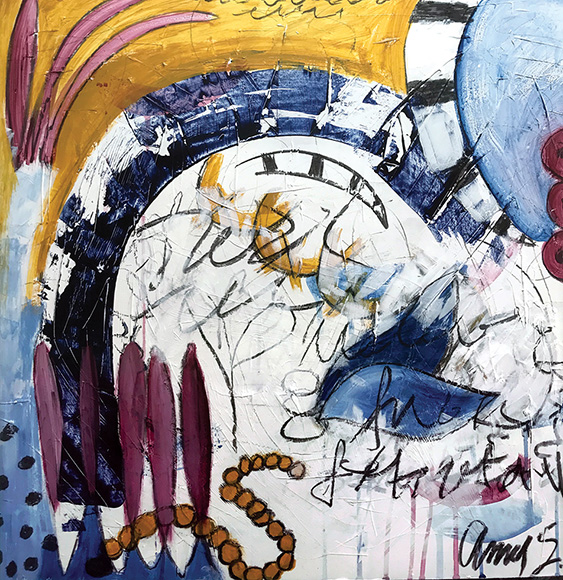 Artist reception: "Missives in Symbols" by Amy Steinberg

A collection of paintings about the state of being and communicating to the world through personal symbols. Amy uses her own visual language to paint short missives from a dictionary of symbols she has created to express her inner thoughts.
---
MACLA Movimiento de Arte y Cultura Latino Americana – 510 South First St. map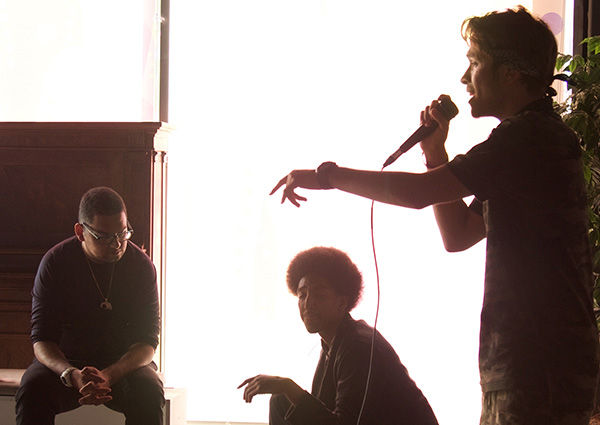 In the DMC Studio: Youth Culture Open Mic

Open Mic with performances from Poets Anouk Yeh, Emma Rheams, and Rohnny Vallarta. A music performance from Young Tskune. There will be a new photo installation created by DMC Studio Youth.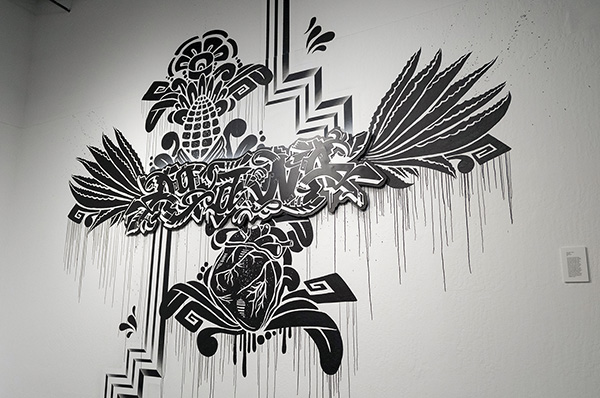 In the MACLA gallery: 7th Xicanx Biennial: Muxeres Rising

MACLA presents the 7th Xicanx Biennial taking inventory of the critical edge and aesthetic interventions within Contemporary Xicanx/Latinx Art. Muxeres Rising focuses on a cross-generational survey of art by self-identified Xicanx/Latinx womxn inspired by current waves of collective uprising, disruption, and empowerment.


---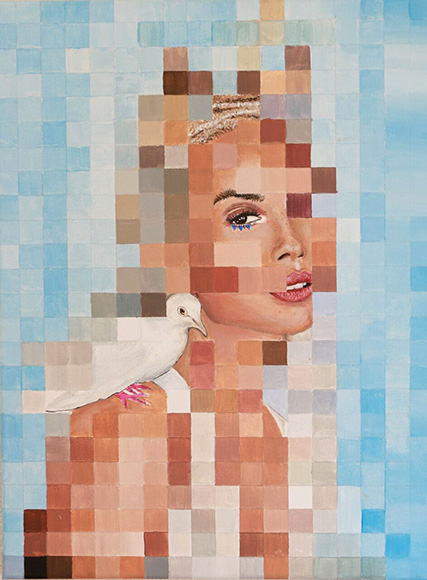 Artist reception: "8-Bit "by Claudia Blanco

I create pixelated portraits with the use of grids and acrylic paint, drawing inspiration style from Chuck Close. My fascination with his work began when I was younger, after attending one of his exhibits at the San Jose Museum of Art. I take famous portraits of women who have inspired me and then run them through programs such as Photoshop or Illustrator and play around with the image. Once the pixelated image has been rendered, I grid out the canvas and paint each square one-by-one. Although the process can be very tedious, it is very calming. I love stepping back and seeing the portrait take shape.

This Phantom Galleries exhibition curated by Robert Ragazza.
---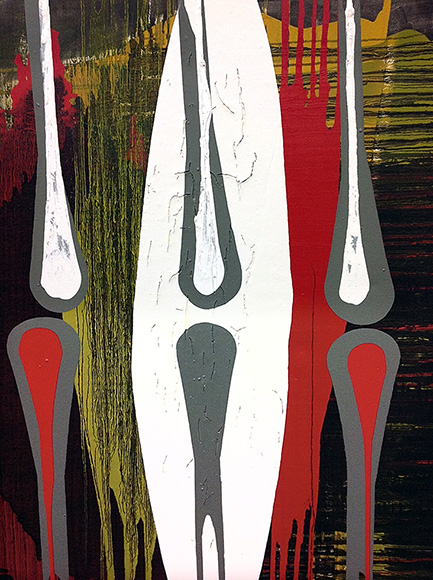 Artist reception: "San Jose Journals" by Gianfranco Paolozzi

Gianfranco's works are considered "journals" because they are never finished until they are sold. In this way, Paolozzi's work is ever-evolving… until it is yours; once you have it, it is completely evolved…or…back in the studio they go where they continue to be added to or edited.

The works also have no "correct" top, bottom or sides when it comes to hanging the work. Paolozzi designed the frame with hardware so the collector can hang a piece in any orientation they'd like. Use your imagination.

Artist reception features live music by the Paolozzi Tango Trio
---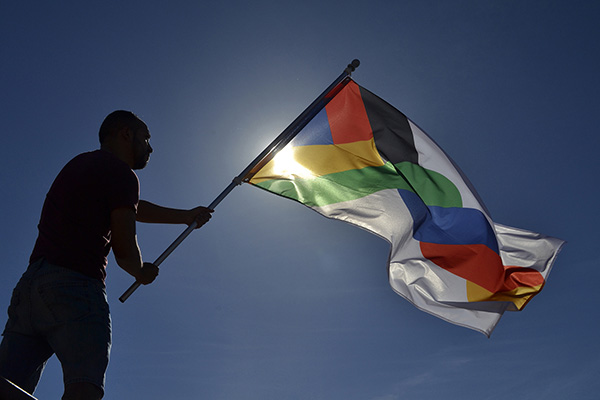 "Unity In Diversity"

Opening the year with unifying positivity (we can and do hope), Works presents a community exhibition based on, and in response to, the flag of Unity In Diversity designed in San José by Javier Yep, a first-generation immigrant. Although he designed this conceptual symbol, Yep believes the ultimate flag of unity in diversity should be the one of the United States, which has welcomed him here. Designer Yep's highly reductive symbolism is juxtaposed to the highly varied and textured work of our full community of artists and designers, who responded with portraiture, self-portraiture, biographical, and auto-biographical work in a multitude of physical and digital media.

---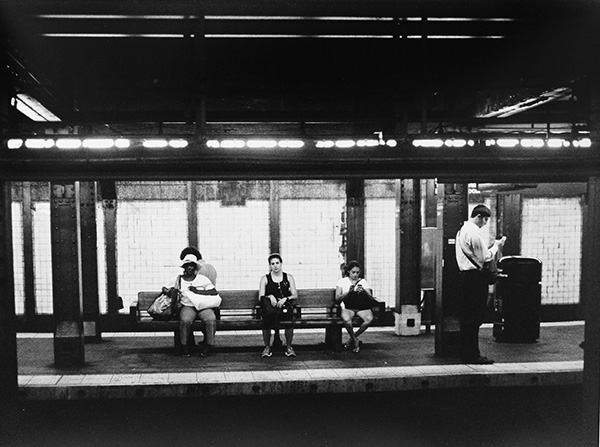 Artist reception: "Manhattan Walkabout" by Grant Clark

Manhattan Walkabout is a series of photos I shot as I explored Manhattan on foot. I traveled to Manhattan to visit my daughter and fell in love with the place. I have returned numerous times and each time I spend quality "alone" time shooting in a city of millions. Manhattan is a place where you are able to melt into the background and watch as the city goes by, allowing me to shoot and naturally capture the city and its people.

Grant Clark is an artist who gravitates towards street photography. Spreading his time between San Jose, San Francisco, and New York City, he enjoys blending into the background to be able to experience the cities and their people in a truer form. Having studied photography at San Jose City College, he is working on his passion for black and white photography, embracing Andri Cauldwell's philosophy, "To see in color is a delight for the eye,but to see in black and white is a delight for the soul." Working with his instructor/mentor Terri Garland to develop a deeper understanding of the printing process, he has also studied photographers Robert Frank, Diane Arbus, Edward Weston and others. Mr. Clark follows up-and-coming artists the likes of Logan C. Norton, Aldolfo Doring, Brian Kerrigan and many others who navigate the social media medium.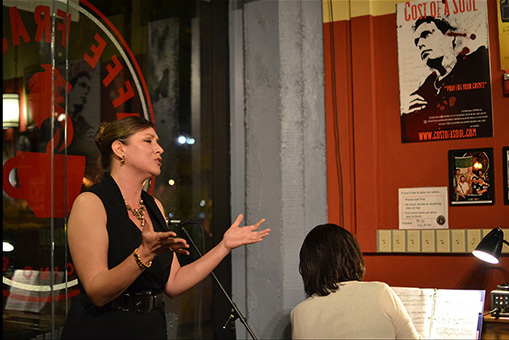 First Fridays is Caffe Frascati Opera Night presented by First Street Singers, with the Bay Area's finest opera singers performing your very favorite classical arias and duets live in the cafe! for the South FIRST FRIDAYS Art Walk.

---
SJSU Muse Night at Hammer Theatre – 101 Paseo de San Antonio map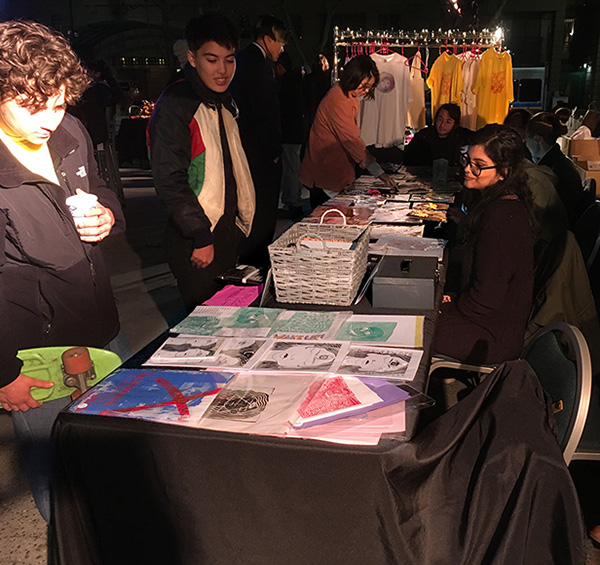 SJSU Muse Night

Stop by the Hammer to see new art by an upcoming group of SJSU artists! Featuring art ranging from photography to ceramics, we'll be having music and something to warm you up too. See you there!
---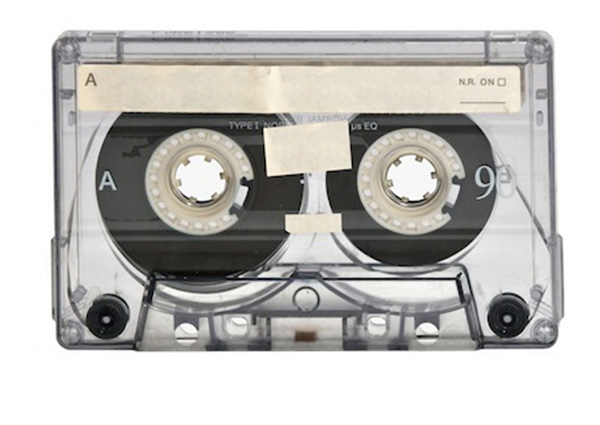 Opening Reception: "Curate Your Heartache"

The San Jose Institute of Contemporary Art and Social Policy Café invite artists and non-artists alike to participate in a collaborative community group exhibition called Curate Your Heartache. Curate Your Heartache will be an exhibition of personal objects and mementos from current or past romantic relationships.

Live entertainment by Diffusion
---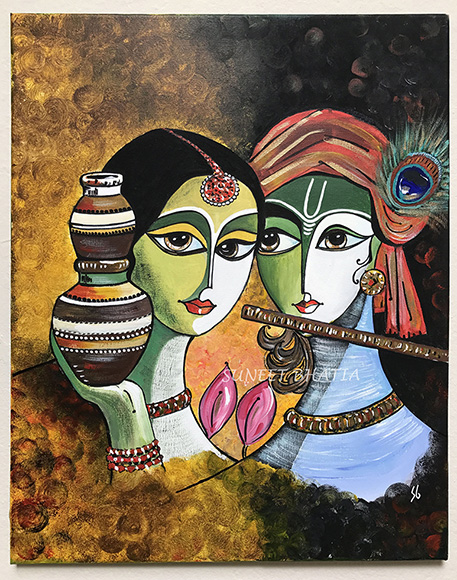 Artist reception: "Diverse State of Mind" by Suneet Bhatia

Art collective showcasing a great deal of variety of art forms such as abstracts, florals, and Indian mythological & modern figures, born out of sheer love and dedication for art.

Suneet Bhatia is a San Jose-based professional commercial artist who has worked with commercial advertising agencies, fashion boutiques as designer, and primary schools as an art educator in India before moving to California. A modern art enthusiast, important aspects of her work include texture, depth, colour, and design intricacy. Her collection is often a result of mix of learning from experiences, observation, and simultaneous experimentation in practice.
---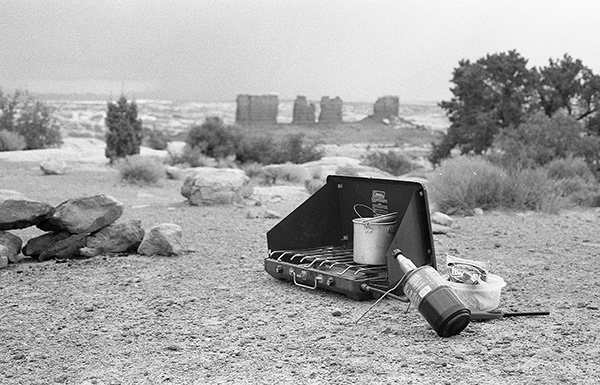 Artist reception: "A little bit of digital, a little bit of film, a whole lotta stoke." by Lizzi Meyer

A collection of photos taken while traveling and exploring. Shot on 35mm film and digital cameras.
---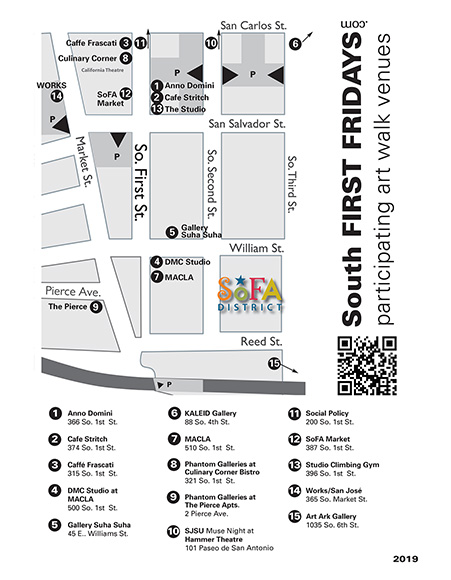 Join us on Facebook ArtWalkSJ
The South FIRST FRIDAYS Art Walk is produced by Two Fish Design in partnership with the participating art organizations and independent businesses.