South FIRST FRIDAYS presents ArtwalkSJ + STREET MRKT
First Friday, October 4th from 7–11pm
SoFA District (& beyond) downtown San Jose
RSVP on our event page here.
The South FIRST FRIDAYS Art Walk is a self-guided, nighttime tour through galleries, museums, and independent creative businesses featuring eclectic art exhibitions and special performances.
All Art Walk venues are FREE admission & great for all ages.
---
EXHIBITION SCHEDULE at PARTICIPATING VENUES…
Anno Domini // the second coming of Art & Design – 366 South First St. map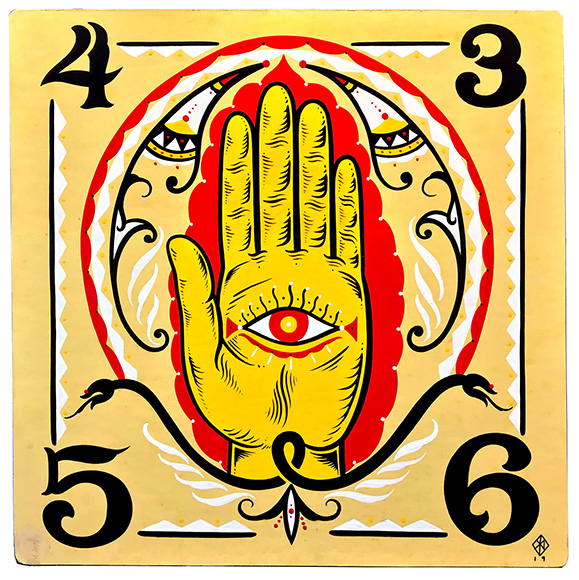 Artist reception in galleryONE: Passing Through by Ken Davis

To truly nurture the expansion of one's soul, I believe travel has the potential to open you up like nothing else. The road has been where many of my most telling self discoveries have taken place. Ambitions, plans, ideas, concepts, life moves all manage to enter my tiny chiseled corner in this world like monsoons of creative medicine when I travel. Though just like a monsoon, these psychic gifts from the ether have an almost certain potential to dry up just as quickly as they rain down.

This is something that I struggle with upon returning home from the freedom and clarity that only new experiences and challenges in unfamiliar areas can provide. These "great" ideas often take a back seat once I resume a routine life in a growing industrial sea of nouveau societal norms that I was never taught in my formative years to value as real. The daily struggle to keep my nose merely inches above an ever rising water line only adds to the distracting sensory cacophony.

Last year, while thinking about how few real excuses I actually had for not painting exactly what I wanted to in my free time, I set out to catalog and paint what came to me in travel. Countless influences from my past and present began to rain down in a monsoon that I enthusiastically welcomed. Family heritage, life changing experiences, perspective altering sights, and of course the beautiful individuals one meets in travel all contributed to this medicine cloud. This body of work represented in "Passing Through" is a direct interpretation of being present whatever came my way while outside my comfort zones. We all must take it upon ourselves to look beyond fleeting distractions, systematic flaws and oppressions, and alarmist illusions to act upon our intuitive truths. Weave your own direct paths through life and create everything you feel compelled to without hesitation or doubt.

~ Ken Davis August, 2019 / Somewhere in the desert.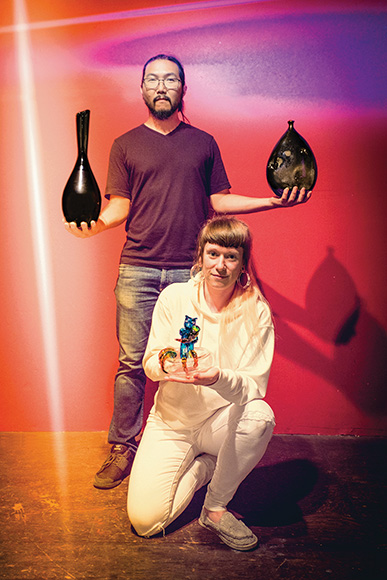 On view in galleryTWO: Transmutation

Transmutation in alchemical terms, refers to the transformation of turning base metal to gold employing the secrets of natural law but may be seen to the uninitiated as magical. Beyond this physical practice though there can be a spiritual connotation alluding to the transformation of lower level consciousness to divine wisdom inherent in humankind. The corresponding themes these 14 glass artists have been contemplating in their work include: transformation, growth, repurposing of material, transitioning of forms or states, and reflections on the self.

Featuring artists: Victoria Rodriguez Ahmadizadeh, Jimmy Anderegg, Lydia Boss, Courtney Branam, Kathleen Elliot, David King, Anna Mlasowsy, Valerie Pohorsky, Gregory Price, C. Matthew Szösz, Zak Timan, Sarah Vaughn, David Walters, and Jonathan Yao.

Curated by Valerie Pohorsky and Jonathan Yao.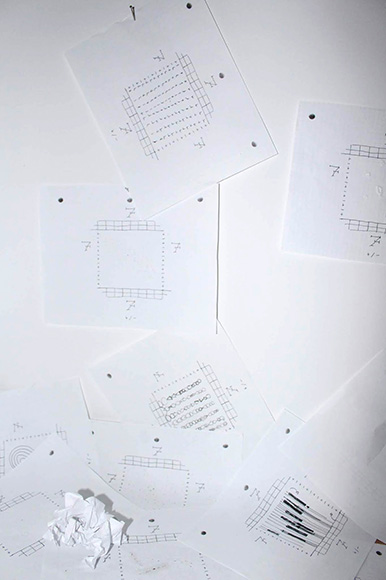 The First Friday reception features 7 Intuitions 3 by Patrick Murch and J.M.Borer throughout the evening in the gallery. (part of the "No Sound Ever Dies" programming)

Third attempt to confuse time & memory with living experience through performance of unconscious sounds. Transmitting within & beyond the space common & primitive electronic methods of sound creation & manipulation prone to interruption as a vehicle for obscuring boundaries and collaborating with partners & energies maybe not always present in daily life. Further attempts to remove time & space using time & space.

Since 2006 they have collaborated many times with Anno Domini Gallery to bring different sound and art experiences to the space, this return will mark the first time in 6 plus years, and hope that these new experiences will stand on their own, and further nurture the collaborative creativity of all involved.
---
On view: Ruin /to/ Runes
featuring artists: Peter Foley Amy Hibbs Robin Mullery

Ruin (noun) /ˈrooin/: the physical destruction or disintegration of something the state of disintegrating or being destroyed

Runes (noun) /roon/: a mark of mysterious significance a secret or whisper, something hidden a surface bearing runes, and used as augury or divination

The three artists in this exhibition confront the impermanent nature of identity through unique manipulation of commonly discarded or sidelined materials. They use ruins as a lens to see through; harvesting the residue of their surroundings and employing the materials to construct new definitions of environment, place, and identity. Their work invites us to see beyond the discarded and disavowed, to see runes in the ruin. Mullery's three-dimensional works and installations are a meditation on harm and repair, vulnerability and change. Instead of turning away from damage done she embraces the ruin of a place asking the question, how do we heal. Ultimately redemptive she meets crumbling fissures and discarded bits with tenderness.

Foley's paintings also scrape up and mine the detritus of the hardware store. He uses discarded house paint in taupe, mauve and beige layers punctuated by breakthrough greens, scarlets, or yellows. The bright colors and cryptic symbols inscribed in the neutral field dance in teasing counterpoint to a search for meaning. His video work explores enigmatic and iconoclastic characters in the art world milieu.

Hibbs employs a creative cohort of insects and microbes in the organically transformative process of decomposition. Each two-dimensional piece visually records the composting process, an imprinted documentation of the weeks in which the composters feasted, changing decaying plant matter back into soil. Hibbs' videos reveal hidden organic processes as they relate to human embodiment.
---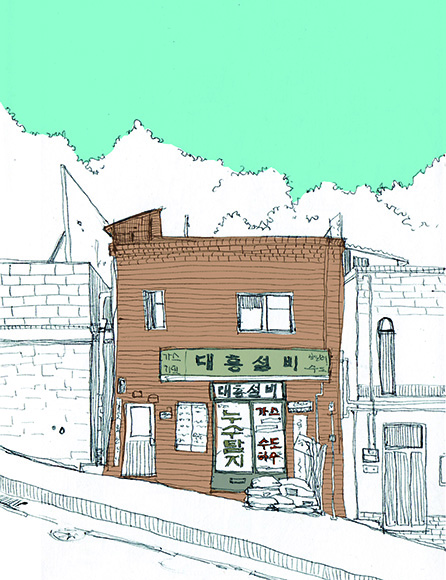 On view: Sketchbook 3 # asia by Min J. Bae

In Min J. Bae's second sketch show with Gallery Suha Suha, "Sketchbook 3 # asia," well-worn buildings come to life as breathing organisms, softened not only by the people inside and around them, but also by time.

Winds and seasons add layers of patina onto man-made structures, turning them into collaborations between humans and god. In these cityscapes, God, nature, or the spiritual force responsible for shaping gorges and mountain ranges, also touches what humans touch, effacing our creations with us, in the same patient way.

Rather than meticulously preserved monuments, skyscrapers, or neatly planned commercial and residential zones, Bae turns a loving eye to neighborhoods that grew spontaneously, one building at a time—in response to one another, the hills, and peoples' immediate needs and desires. One city scene displays decades of raw growth, another delights in small, anonymous spaces that intimately hold human life.

There is a sense of urgency to bear witness, because the same porousness that gives these buildings their charm also renders them vulnerable to decay and demolition. In the simultaneously ancient and modern cities of Korea, Japan, and China, Bae turns our attention to the precious lines, walls, and roofs where technology and trade were born, places in which families slept and local cuisines bubbled. These illustrations celebrate the physical imprints of time and human activity, where "time starts leaving scratches… and humans and god are building something together."
---
KALEID Gallery is proud to present two new feature exhibitions by resident artists Jeffrey Bramschreiber, and Julie Meridian. Both artists are exceptional painters and will take you through the spectrum of ethereal lights to the dark depths of the sea in these new personal works.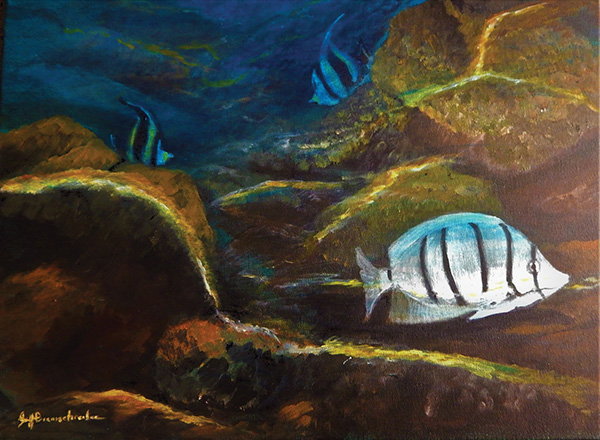 Artist reception: Mai Ka Lani Mai by Jeffrey Bramschreiber

The moment I stepped off of the plane in Hilo, Hawaii in 2016, the primal energy of the Big Island grabbed me hard and did not let go. I experienced so many incredible things that week, experiences that shaped me and will be with me forever.

This exhibit is an attempt to try and capture the magic of that journey, truly "Mai Ka Lani Mai' Heaven Sent.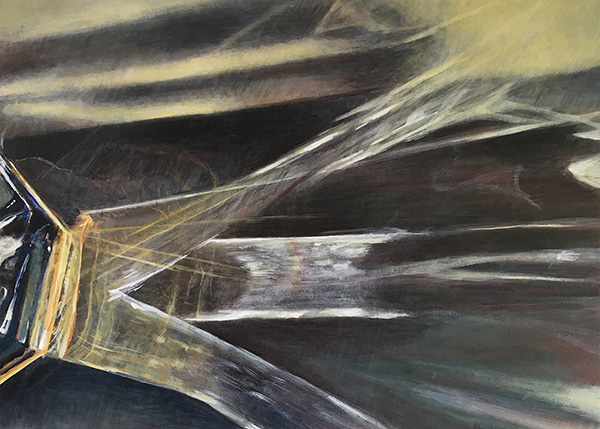 Artist reception: Flight Delay by Julie Meridian

Reflection during a turbulent late afternoon leads to extraordinary patterns in the shifting light. The indefinite uncertainly of an unexpected delay bends light and time into abstraction.

About the artist: Julie Meridian is a San José artist blending quiet realism with impressionist details to convey layers of meaning that reward a closer view. Through her paintings and illustrations, she invokes the essence of people, places, and intangible presence.
---
MACLA Movimiento de Arte y Cultura Latino Americana – 510 South First St. map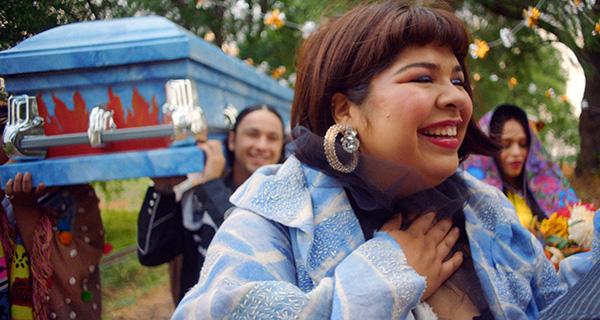 On view: On Film: Capturing the Then and Now featuring artists: Eliana Cetto, Thalia Gochez, Omar "El Oms" Juarez, Javier Mendoza Fonseca, Jazmin Garcia, Nuevayorkinos, Felix Quintana

On Film showcases the work of artists who use film to explore self-representation, identity, and pop culture.
Live music by Rudy de Anda
---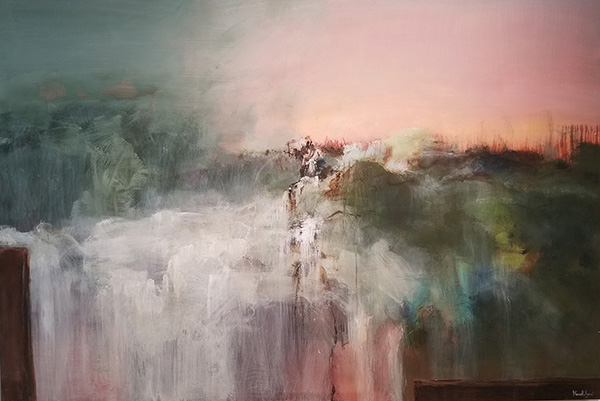 On view: Dreamscapes by Kushlani Jayasinha

"This is the newest series I am working on. It's a series of acrylic on canvas. This series evolved after taking a weeklong meditation retreat and a refreshing seaside holiday with family."

"My art comes from a place of meditation and inner search. It's my path to freedom. It comes from a place larger than life that brings in a sense of awe. When people respond to my Art I believe they respond to a visceral part of themselves longing to be free. My wish is to empower them to the possibilities.

Art sets me free. I fiercely guard my art to be authentic with no compromises. It is a place where I boldly express myself, where real Kushlani comes through. It unravels me, clarifies me, just the way meditation does. Coming from a Buddhist background, Nirvana is the blessed state to be. My hunch is, it is acutely being in the present moment with awareness. Like meditation, Art takes me closest to this state."

Jayasinha Kushlani was born and raised in Sri Lanka and has been painting almost all her life. She obtained her PhD in Physics from The University of Oklahoma, where she continued as a post doctoral fellow. She worked as a software engineer in silicon valley. Throughout it all and raising her children she found time take art courses and workshops, and is now a full time artist. She has won awards for her paintings and her jewelry, and had been represented in many galleries.

This Phantom Galleries exhibit is curated by Robertino Ragazza.
---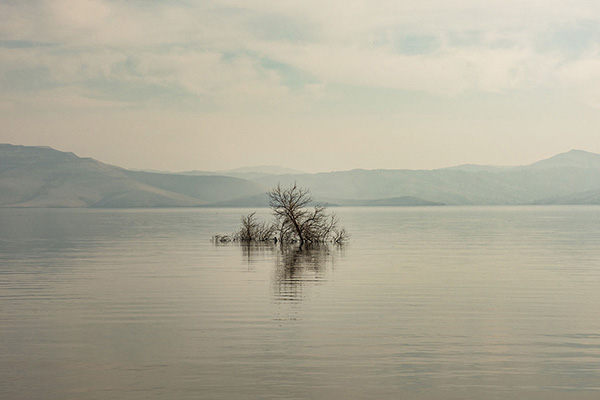 On view: Nothing But Miracles by Roy Dahan

I have always been interested in the human experience and our perception of the reality around us. Every day we exist in a world with so many small details that go unnoticed due to our tendency to be focused on our individual wants and needs.

These details can include patterns, shapes, gestures or scenes between people, animals, structures or objects.

"Nothing But Miracles" features a series of photographs that seeks to pull back the focus of our individual lives by exploring and questioning our perception and relationship with the natural world and its other non-human inhabitants, our interactions with other people, and our experiences within our inner thoughts.

Roy Dahan is an Israeli singer-songwriter and photographer born and raised in the village of Korazim. From an early age he was influenced by the musical likes of Nick Drake, Leonard Cohen, and many classic Israeli singer-songwriters.

His first studio album, Some of This Life, was released in 2011 to critical and public praise and was named best album that year by Time Out Tel Aviv. The debut album features his recognizable songs "Does Anyone Know" and "State of Mind." Dahan followed with the release of two more albums: The Man in My Head (2013) and Through The Woods (2016).

Dahan's interest in photography stemmed from his many travels and interactions with people, animals, and locations around the world. His first photography exhibition, Illusions, was held in May 2018 at the Kritzel Fabrik gallery in Luxembourg.
---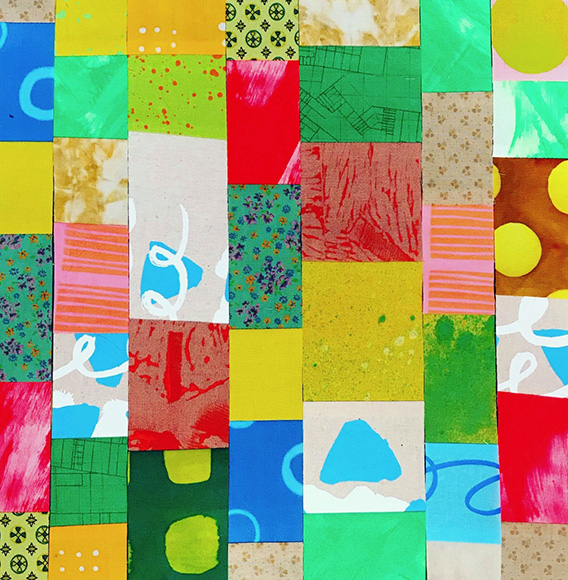 Welcome Tricia Royal, our new artist-in-residence! Tricia Royal is a Bay Area based printmaker, surface designer, and fiber artist. Her work attempts to honor the traditions of quiltmaking while providing a contemporary perspective through the use of traditional and improvisational piecing methods. Royal's work was recently displayed at QuiltCon. She holds an AAS in Fashion Design from Parsons the New School for Design and a BA in Art History from the University of North Florida.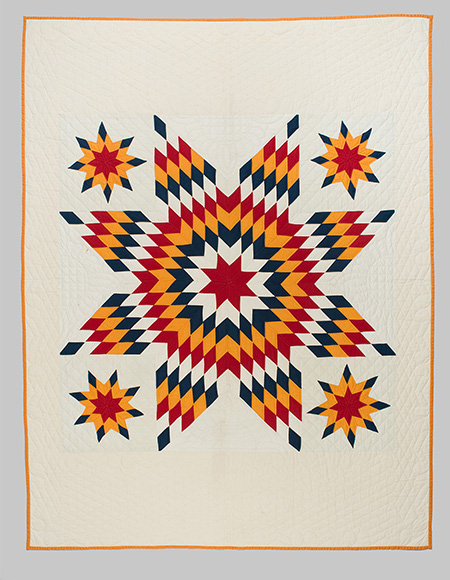 Gems From Our PastCurated by Ashley Elieff

Ranging from 1850 to 1940, SJMQT showcases classic quilts from San Jose Museum of Quilts & Textile's permanent collection.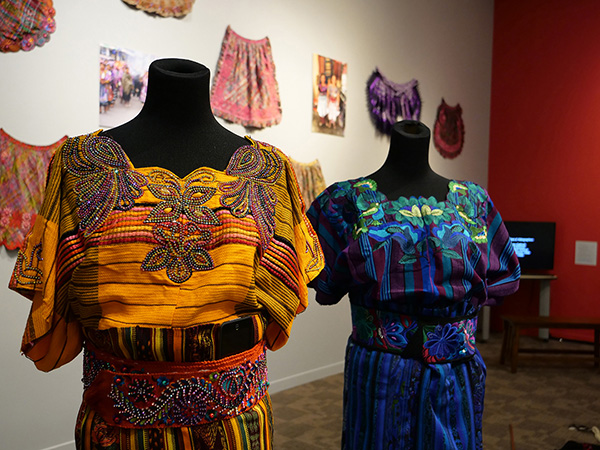 Mayan Traje: A Tradition in Transition

An exploration of the weaving traditions of the Maya of Guatemala thru their village-specific trajes (traditional clothing).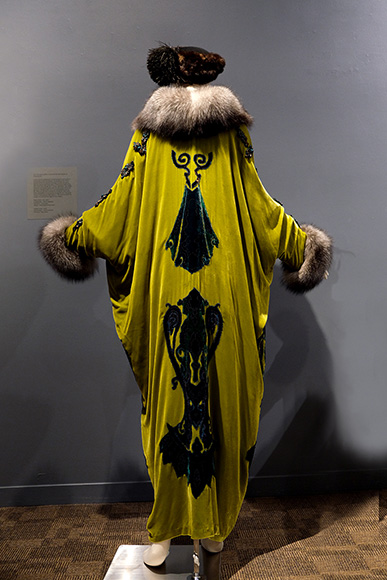 La Vie de Bohème (in partnership with Opera San Jose)

This exhibition showcases costumes, illustrations and props from Opera San José's production of La Bohème, the illuminating story of a group of bohemians, and how their lives become intertwined.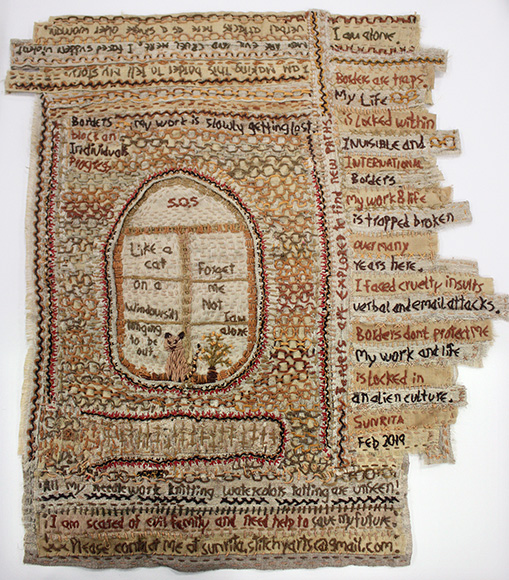 Borders (in conjunction with the San Francisco School of Needlework & Design)Explore selected works from San Francisco School of Needlework & Design's Stitch-at-Home Challenge: Borders.
---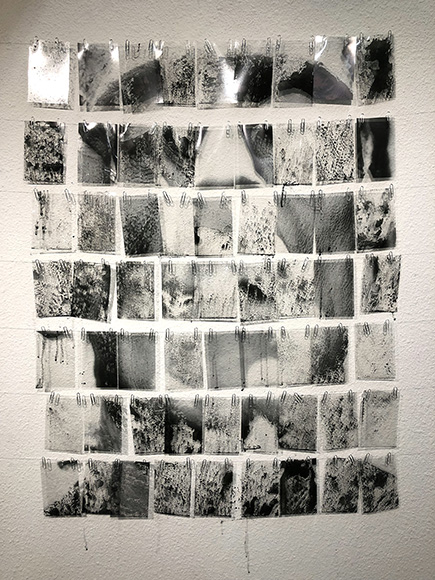 Patterns of Disintegration explores the natural decay and material break-down that intersects with our daily life—from paintings made from our pollution to installations of wildlife in distress. This First Friday will feature a new interactive installation where visitors can decide the decay of images by disintegrating them on block of ice. The show is co-curated by Monica Valdez and Emily Van Engel and includes six emerging artists living in San José and the surrounding area.

Featuring work by: Abiam Alvarez, Mape Andrews, Mike Battey, Jackie Baxton, Marcia Boyajian, and Emily Van Engel.
---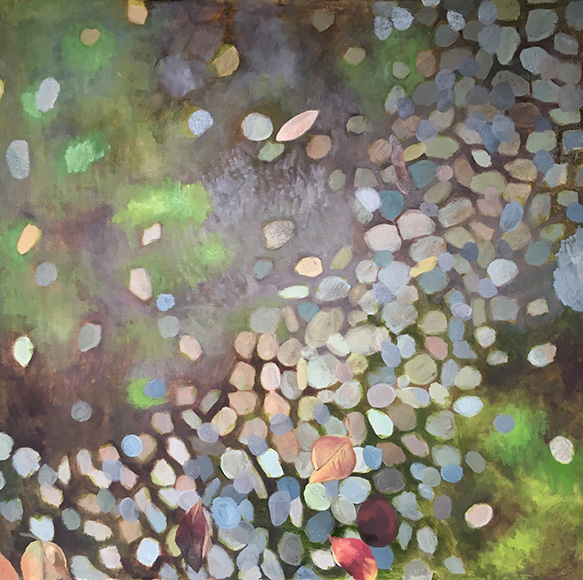 Artist reception: Antscapes by Rachel Forrest

Throughout the history of art, landscape paintings have been coveted for their aesthetic appeal. But often unquestioningly, they have been painted, photographed and viewed from the human perspective. That is precisely what I keep in mind: perspective. There are countless creatures that contribute to life on this planet and through these images I strive to remind people that we are a minuscule fraction of this existence. When starting a new painting, I think from the perspectives of birds, ants, mice or deer, and I let the point of view I choose shape my composition. It may become clear or blurry, darkened or lightened, simplified or convoluted, close-up or far away.

I portray my subject matter by combining several stylistic genres, allowing my landscapes (antscapes, skinscapes, etc) to be unbound to any specific style. When I combine many visual elements—faces, lands, pebbles, fruits, mountains, rivers, the work becomes surrealist, but I do so in an impressionistic way. I capture the essence of these elements quickly and gesturally, noticing how the colors respond to one another. I take inspiration from medieval paintings as well as abstract work. What I love about medieval paintings is the highly descriptive and often disturbing way they are depicted, while I admire abstract work for being free from the object. These divergent inspirations feed my work, and my paintings result in still scenes that can be challenging to construe or simple to behold.

About the artist: An environmentalist painter living in the Bay Area, California, Rachel grew up spending a significant amount of her time exploring nature in Oklahoma. This appreciation of the more natural side of our planet in stark contrast with the city where she currently lives, drives Rachel to bring importance to those less celebrated: flora and fauna. In a world where people often look to other people or themselves for inspiration, she paints portraits of fruits, rocks, plants, the earth itself (dirt) in a surreal way that exalts what she says has equal importance to human beings.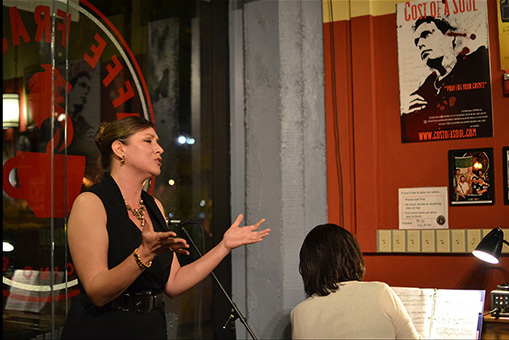 First Fridays is Caffe Frascati Opera Night presented by First Street Singers, with the Bay Area's finest opera singers performing your very favorite classical arias and duets live in the cafe! for the South FIRST FRIDAYS Art Walk.
---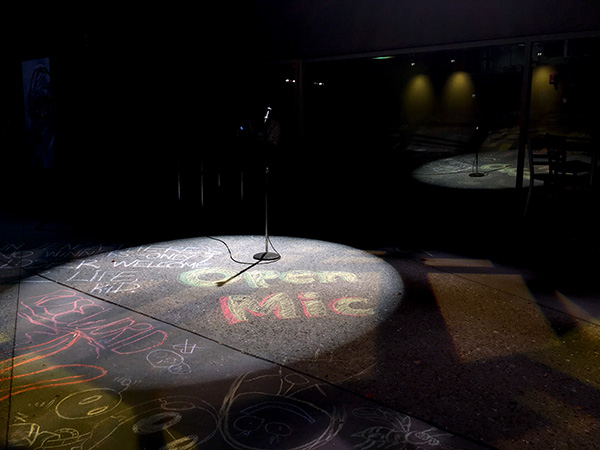 60 Second Stories by Nanzi Muro, SJSU students, and You

We'll be hosting an open mic for anyone who has a story to share plus presenting work by SJSU artists, including Nanzi Muro.
---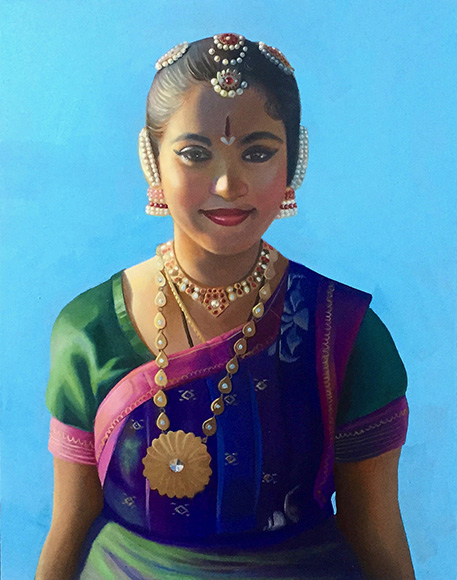 Artist reception: Oil Paintings by Lori Anderson

Lori Anderson is a classically trained oil painter from Connecticut. She graduated from Lyme Academy College of Fine Arts, where she received a traditional foundation in drawing and painting. She chose to attend Lyme because she believes that before you break the rules of art, you have to learn them first. She developed her technical discipline there, so she could create colorful, and personality filled representational art.

When she is not painting at home, she actively teaches full time in the bay area, extending her knowledge and skills to new artists. She couldn't be happier to share this sacred skill to all those looking to begin their own practice!
---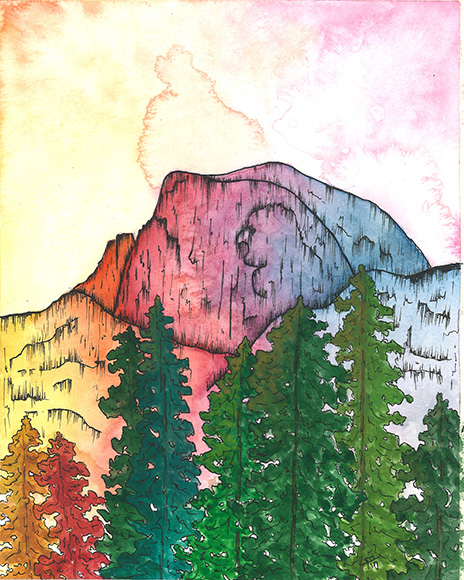 Artist reception:Lasting Formations: Nature's Glow by Shadeh Begian

The pieces are inspired by rock formations that motivate adventurers, hikers, climbers and nature lovers to become more connected with their natural environment. I used watercolor and ink to capture the essence of these formations. The location depicted in each painting provokes a sense of awe and inspiration within each individual that looks upon them. Each person gains something different for themselves when in these beautiful natural places, whatever it provides, they have a lasting impression.
---

Join us out in SoFA District for the No Sound Ever Dies themed STREET MRKT on First Friday, October 4th during ArtwalkSJ from 7–11pm.
STREET MRKT a hyper local urban fair featuring over 50 artists, indie creatives, live music and DJs, craft brew garden and delicious food trucks.
First Friday October 4th, 7–11pm
Free admission & great for all ages.
Find us out on S. 1st St. in the SoFA District (between San Carlos & Reed streets)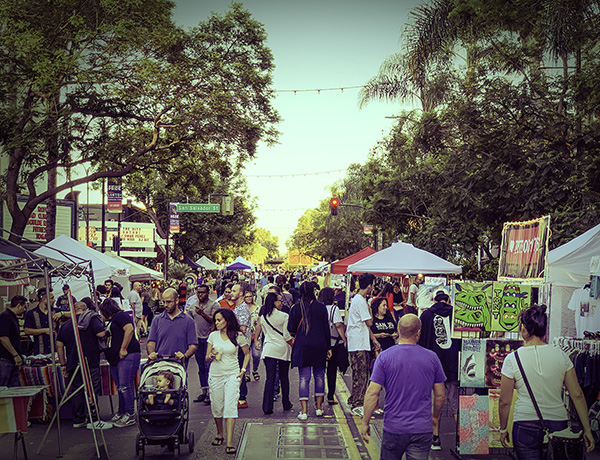 Participating Artists & Indie Creatives out at Street Mrkt:
3F Gallery, Delilah Bender, Brain Pudding Apparel, Jennifer Carrier, The Citadel, Crossroads Trading, Current Tattooing, Nicholaus James Dalton, Lorenz Dumuk, Emo Kids of Color, Faire Goatmother, Force 129 & Betty Proper, Gallery Suha Suha, Cynthia Gonzalez, Amanda Hambleton, Hand in Hand Henna, Ken Harmount, Kyle Harter, Matty Heimgartner, Higher Fire Clayspace & Gallery, Nicolas Maximillion Jimenez, Jodi408, KathyKay Custom Shirts, Nao Kondo, Brian La France, Land and Sky, Valentino Loyola, Queeny Lu, Lucidbeaming, Frankie McFly, David Mejia, Sean Levon Nash, Brittny Paul, Jean-Luc Pedanou, Petite Galleria, Poetry Center San Jose, Shayla Putnam, Francisco Ramirez, Marilyn Roaf, Jhovany Rodriguez, Rool Boards & Ramps, Ricardo Sandoval, Sea Senorita Studio & AFKGmr, Silly Friends, SJ Guadalupe, Tochtli Wear, Audre VanBroers, Works San Jose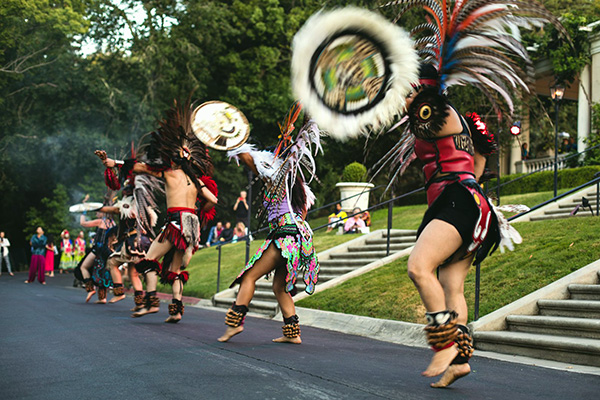 Special Aztec dance performance by Calpulli Tonalehqueh
7:30pm at the intersection of S. 1st & San Salvador streets

Calpulli Tonalehqueh is an Aztec dance and cultural diffusion group based in San Jose. Their name means "community of guardians who accompany the sun" in the Náhuatl language. Their mission is to create spaces for, facilitate the practice of, and promote community health through indigenous Mexican culture. As a nonprofit and volunteer-run collaborative, they organize ceremonial dance events, art, and music workshops, agricultural initiatives, educational summits, pan-indigenous exchange, and community outreach/activism. Through these efforts, Calpulli Tonalehqueh hopes to promote and sustain cultural, physical, and spiritual well-being.
---
Music on the STREET MRKT stage from 7:00-11:00pm
(located in the STREET MRKT Craft Beer Garden at S 1st St. and William St.)
Free admission & all ages, must be 21+ w/ ID to drink alcohol beverages.

featuring two live performances by
Watkins/Peacock + Sahba at 8:00-8:45pm and 9:15-10:00pm
On the one hand, the collaboration of Watkins/Peacock + Sahba is a union of extremes. Extremely modern, electronic instruments and composition techniques meet ancient tribal and spiritual practices, percussions, and traditions. However, the resultant is a seamless merging into one single dazzling organism, navigating with effortless grace through a celestial paradise cosmos. The sonic output here exemplifies the single, binding "unity principle" within all created things, what Hindus call Brahman, regardless of diversity or adversity.
plus DJ T.Spillman throughout the night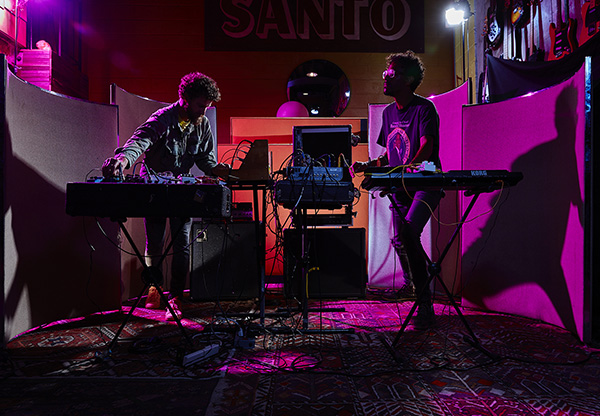 Watkins/Peacock
The new duo of electro-acoustic disciple, Zachary James Watkins and analog-spacesynth master, Ross Peacock conjures a new possibility of tone, rhythm and light. Influenced by the likes of Dub, Krautrock and experimental pioneers Cluster, Brian Eno and Scientist, their live improvised blend of psychedelic electronica embraces the fragility of analog and digital hardware systems. Watkins/Peacock engage in vibrant patterns over time with an investment in exploration and exchanges.

Watkins has recently returned from Carnegie Hall, where Kronos Quartet performed his original composition "Peace Be Till." In 2017, he composed and performed an hour long score for the 35mm film "Black Field," collaborating with acclaimed filmmaker, Paul Clipson. His duo, Black Spirituals, has released records on SIGE/Tapeworm and toured Europe extensively including a six week stint with Earth. They have since received glowing reviews from the likes of The New York Times and The Wire.

Ross Peacock with his band, Mwahaha, have performed extensively in the U.S. performing a live Boiler Room set following the release of their first full length on Plug Research. They were invited by Warp records to perform at their SXSW showcase where NPR's "All Songs Considered" named them one of their Favorite Discoveries of SXSW. Mwahaha was later invited to the UK to perform alongside Sigur Ros at The Eden Project after appearing in London with Damo Suzuki (CAN)/Andrew Weatherall (Warp). He has been featured in Vice, Mojo, Spin, NME and has collaborated with Merrill Garbus of Tune-Yards and Jel/Odd Nosdam of Anticon.

The Watkins/Peacock duo have since performed a live film score at the 3rd annual Haxan Film Festival, opened for the Fred Frith Trio and in May 2018 appeared at MUTEK San Francisco playing alongside Aux 88, Errorsmith, and Francesco Tristano/Derrick May. The duo are in the wake of the first E.P. of the thematic series, Acid Escape.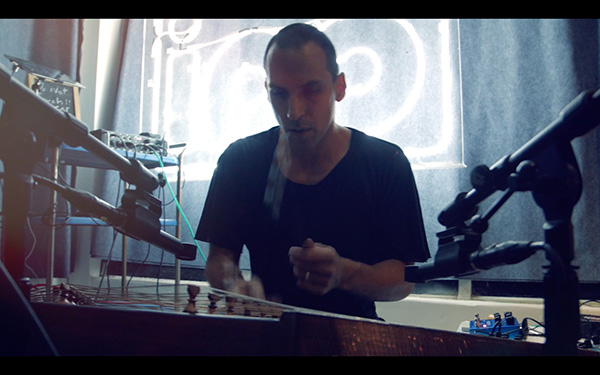 Sahba Sizdahkhani
Iranian-American musician and composer Sahba Sizdahkhani serves as a unique crossroad of East meets West. Inspired by both 1960's free-jazz and Persian Traditional Music, he channels the fire-energy and longing for connectivity these two stormy histories represent.

Sahba achieved Bachelor of Arts degrees at The University of Maryland in Archeology as well as Berklee College of Music in Jazz Performance. He has performed at The White House, Park Avenue Armory, Kennedy Center for the Arts, The Embassy of France, and Garden of Memory at The Chapel of the Chimes.

He has played and recorded with artists on the imprints of Dischord Records, Southern Lord, and Drag City and recently composed film scores for Chelsea Winstanley, Whalerock Industries, maverick avant filmmaker Paul Clipson. Current running musical collaborations include work with Derek Monypeny, Rob Mcgill, and Zachary James Watkins + Ross Peacock.
Sahba's hazy, atmospheric solo performances with 104-string santour and drums have been described as "a dispatch from antiquity."
---
Delicious Food Trucks:
3 Brothers Kitchen, Chef's Dreams, Falafel Fresh, Sarah's Latin Taste, Takoz Mod Mex, 333 Truck, Pita & Salt, Rice Rockit, Road Dogs

STREET MRKT Craft Brew Garden features selections from regional breweries curated by our friends at Good Karma Artisan Ales & Cafe.

STREET MRKT is supported in part by a Cultural Affairs grant from the City of San Jose.

Thank you to the San Jose Downtown Association and the Knight Foundation for sponsoring the STREET MRKT on AUG 2nd, SEPT 6th and OCT 4th in 2019.
---
Join us on Facebook ArtWalkSJ
The South FIRST FRIDAYS Art Walk is produced by Two Fish Design in partnership with the participating art organizations and independent businesses.