The South FIRST FRIDAYS Art Walk + Street Mrkt invites you to a unique evening of great exhibitions in our galleries and museums as well as a chance to meet and support our hyper-local creative community. All venues are open for in-person visits from 5–9pm. The nighttime DIY urban faire STREET MRKT is from 5–10pm featuring the work of 75+ artists, musicians, site-specific performers and indie creative businesses out on S. 1st St. in SoFA District. Free admission and family friendly.
---
OCTOBER EXHIBITIONS
ANNO DOMINI // the second coming of Art & Design – 366 South First St. map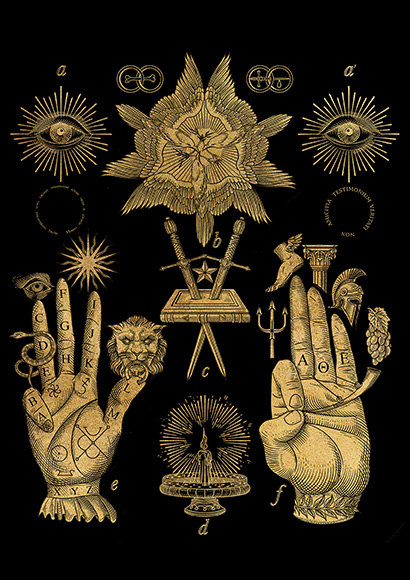 Anno Domini // the second coming of Art & Design is proud to present:
On view in galleryONE: Imago Philosophia by LeonKa (Spain) solo exhibition

LeonKa (Spain) returns to Anno Domini with Imago Philosophia; a new series of prints in his signature palette of rich black and luminous gold. The subject of his work deals with various philosophical topics, among which knowledge and causality are the most important. For this, the function of the objects is used in order to understand the symbolic meaning of the terms assigned to the objects. Thus, we see a work dedicated to causality according to David Hume, another dedicated to causality according to David Lewis, and yet another to certain medieval and Renaissance conceptions on the same subject such as those explained by Francisco Suárez. Likewise, we will find several works dedicated to a type of knowledge derived from the experience gained by observation. Several ocular instruments and eyes are used illustratively to capture this knowledge (by observation)

LeonKa is a PhD in Philosophy from the University of Barcelona. He obtained it with a thesis on ontological dependence relationships. He started writing graffiti in 1991 and was part of the ONG streetart group. Currently he also performs tattoo work at Etther museum (Valencia) and Ondotattoo (Barcelona). He has spent years studying iconology and scientific models, trying from the function of the objects to find a new symbolic content.

LeonKa has had several solo exhibitions in Spain & Germany, as well as featured in group exhibitions in England, Italy, Denmark, Ireland, France, U.S. and Spain. Things, Mereology and Schemes at Anno Domini in August 2016 was LeonKa's first solo exhibit in the U.S.A. He currently lives and works in Barcelona, Spain.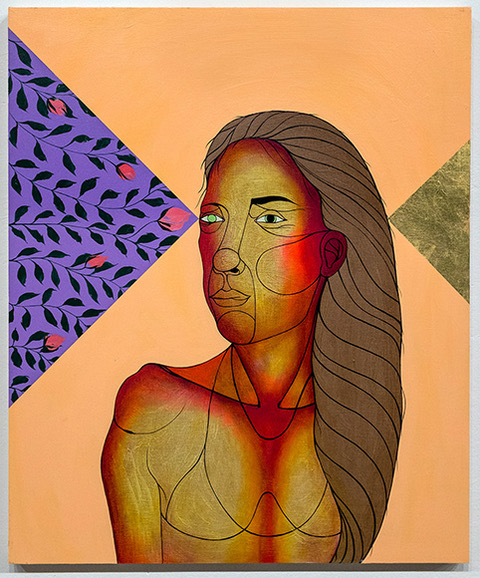 Anno Domini // the second coming of Art & Design is proud to present:
On view in galleryTWO: From The Shore by Jennifer Caviola solo exhibition
"From The Shore" is a collection of portrait paintings that seek to describe the specialness of solitude and document the reprieve gifted when submerged in the natural world. While aligned with land or sea, there are things that drift away and can be seen from afar for a time.

Caviola's figurative and abstract works are at their centers, odes to painting. They seek to study and utilize: color, linework, geometry, painting, drawing and gilding in addition to translating biographies and interpretations of states of being through various versions of abstraction and portraiture that are transcribed onto wood panels and pieces of paper.

Jennifer Caviola received her BFA in Painting from Pratt Institute in Brooklyn, New York in 2002 and her MFA from Parsons in New York City in 2007. She has had solo shows in New York City, Brooklyn, and California and has participated in group shows throughout the United States, Europe and the Middle East. She has been featured in publications such as Vogue, Cultured Magazine, The Huffington Post, The Wall Street Journal, The New York Times, Complex Magazine, Papermag, Juxtapoz and High Fructose.

"From the Shore" is Caviola's second solo exhibition with Anno Domini.
---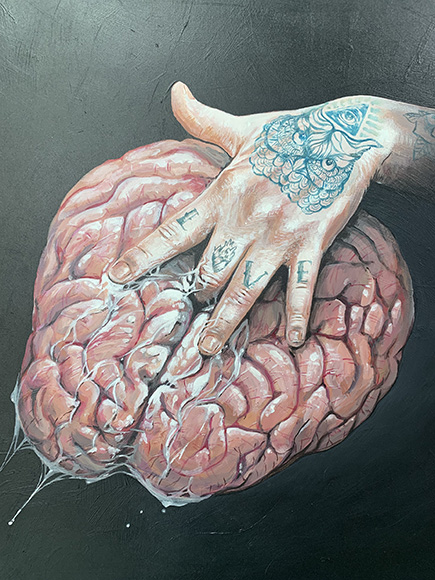 Opening reception: Explorations of Self by Francisco Ramirez

A collection of art from 2017 – present.
---
KALEID Gallery is proud to present two new feature exhibitions by resident artists Jeffrey Bramschreiber, and Jenifer Renzel for the month of October.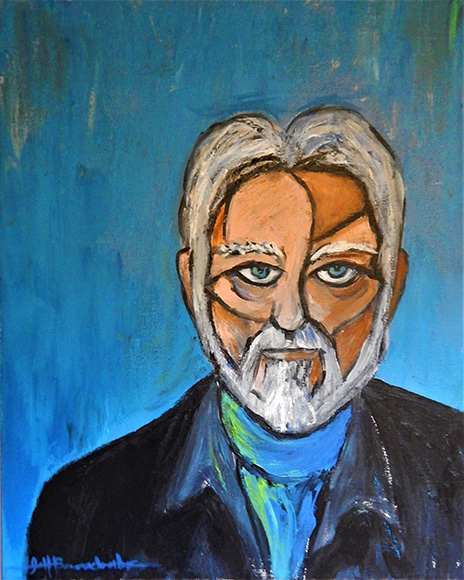 Opening reception: Realizing the Visceral palette knife creations by Jeffrey Bramschreiber
Months of enforced isolation can lead you into many interesting and unexpected places, spiritually, emotionally, physically and creatively. For me, those inner journeys led me to experiment with thicker paint, more abstraction and a more forceful approach using the palette knife instead of a brush. I sincerely hope that the raw emotion, express joy, and new found freedom I discovered comes across in these works.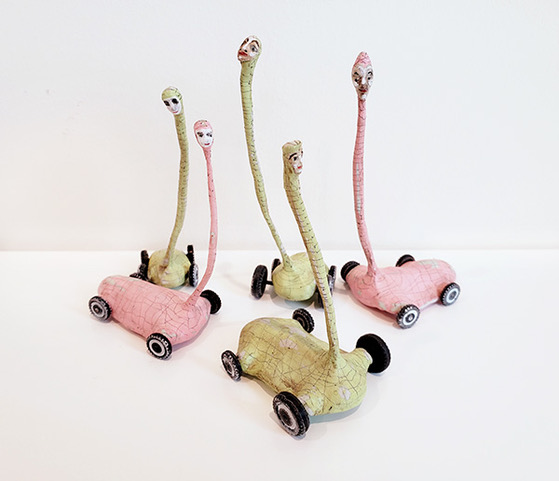 Opening reception: Imagination new works by Jenifer Renzel
A collection of new paintings and assemblages representing all the hopping, creepy-crawling, whimsical and dark spirits from the back of my mind.
---
MACHU PICCHU Gallery of the Americas, Est 1974 – 199 Martha St. map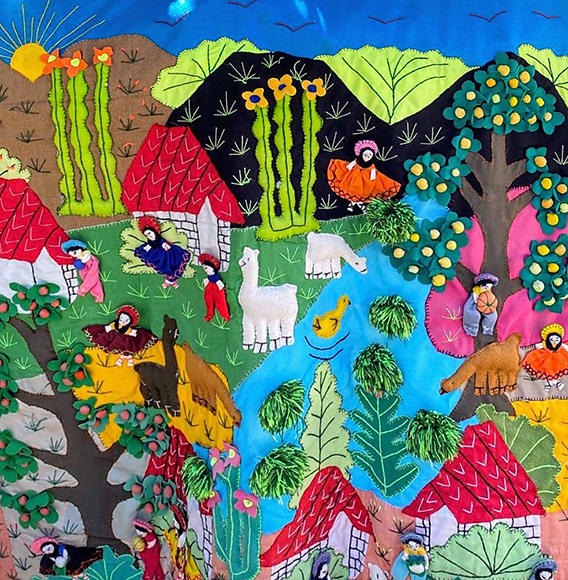 Stories from Lima, Peru and Silicon Valley, USAPeruvian women of shanty towns in Lima, Perú make ARPILLERAS, which are colorful three-dimensional cloth pictures/appliqués, often reminiscent of their former village and Andean lives, some are their social commentaries or story telling…

First Friday hours: 4- 8pm
Visitors must text first for access Citadel building: 408-529-2296 or email MachuPicchuGallery@hotmail.com

---
MACLA Movimiento de Arte y Cultura Latino Americana – 510 South First St. map
On view: All our Senses
Participating artists: Dimebag Darla, Felix Quintana, Wulffvnky

California culture, family, intersectionality, vulnerability, and an ever changing landscape is at the forefront of the exhibition, All Our Senses. Bringing forth the work of artists Dimebag Darla, Felix Quintana, and Wulffvnky all of whom are inspired by their surroundings, family, and culture, the exhibition will offer the viewer a glimpse into the artists' world and what they hold near and dear.
---
Opening reception: Conrad Egyir: A Chapter of Love and Chapters of Light
The ICA San José is excited to show Conrad Egyir: A Chapter of Love, a large-scale commission of new work from artist Conrad Egyir presented in partnership with Facebook Open Arts. Egyir is a Ghanian artist based in Detroit, who creates bold, bright, graphic narrative paintings and portraits that stylistically pull from Pop Art, political propaganda, and religious art. The imagery in A Chapter of Love will center around community, family, and child-rearing inspired by Egyir's experience growing up in West Africa.
The Facade Project installation will coincide with a major solo presentation, Conrad Egyir: Chapters of Light within the ICA San José. Chapters of Light will premiere a series of monochromatic works in which Egyir blends the subject's clothing, surroundings, and background with a nod to the graphic style of Pop Art. These ambitious projects open October 1, 2021 at the ICA.
---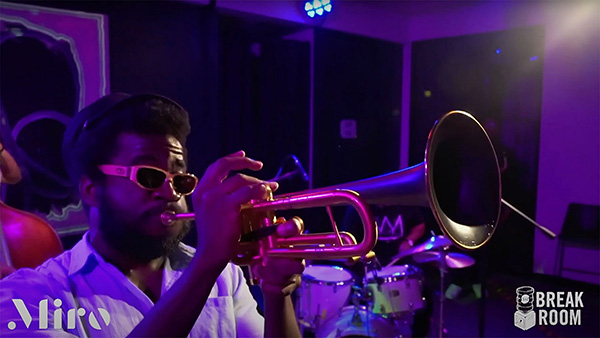 San Jose Jazz Summer Fest Break Room Stage Excerpts

James Francies, Butcher Brown, Wally Shnalle's Idiot Fish and others

7:30pm San Jose Jazz presents excerpts from shows recorded at the Break Room Stage at Summer Fest 2021, projected with sound on its video wall on San Carlos Street and First (San Carlos side). Recorded in the highest quality, the excerpts feature rising international artists like James Francies, Butcher Brown and Brandon Coleman, alongside regional gems like Swatkins & the Positive Agenda and Wally Schnalle's Idiot Fish.

---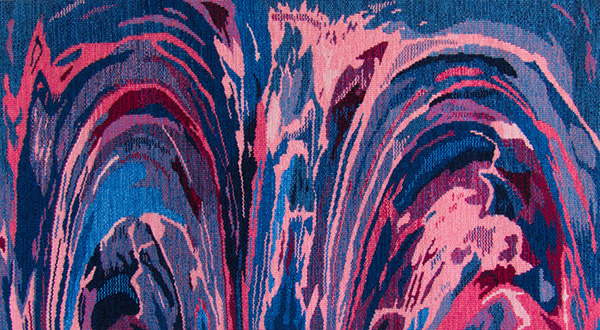 On view: More Impact: Climate Change Tapestry Weavers West
More Impact: Climate Change, curated by Deborah Corsini and Alex Friedman, features tapestries from members of Tapestry Weavers West that reflect on our changing global environment and the detrimental consequences of climate change, woven in a variety of tapestry techniques and styles.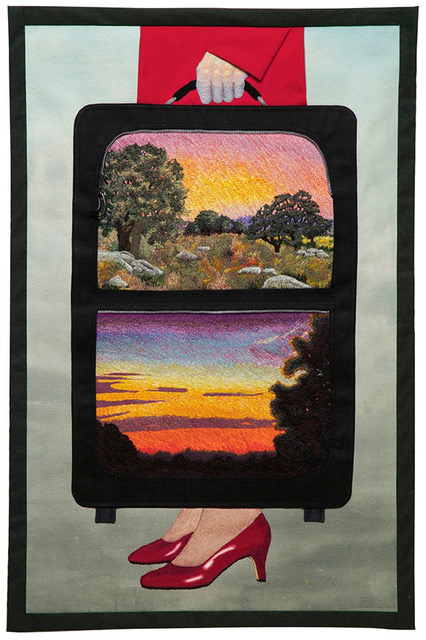 On view: Layered & Stitched: 50 Years of Innovative Art
Layered & Stitched: 50 Years of Innovative Art, by Studio Art Quilt Associates (SAQA), is a showcase of 50 art quilts by renowned master artists around the globe. Seminal works show the evolution of the art quilt from the earliest pioneers to contemporary artists experimenting with new forms, materials, and digital technologies. This exhibition traces the development of this exciting art form as it started with isolated makers, primarily in Ohio and California, into an international movement involving thousands of artists. Featuring a balance of abstract and representational styles, these artworks represent the extraordinary range of talented artists working in contemporary quilt art.
---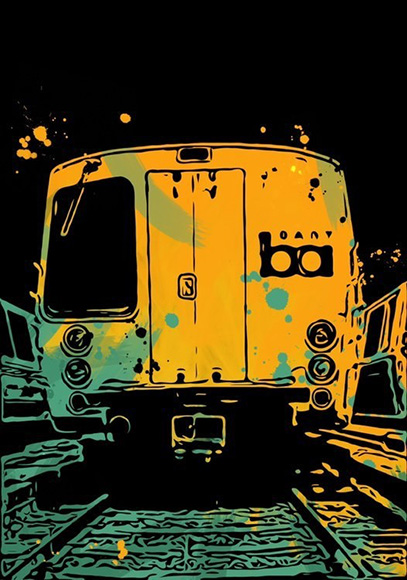 Born in Mexico city and raised in Oakland, Jorge Bejarano, also known as abstract Oakland, has adopted the culture and vibrancy of the bay and gives us a brilliant display of his perspective on the diversity and pulse of the city. Using a technicolor pallette that ignites a fire and excitement in his audience, he shows a distinct aesthetic in his urban style that is unmistakably mirrored to him as an artist and as a person.
---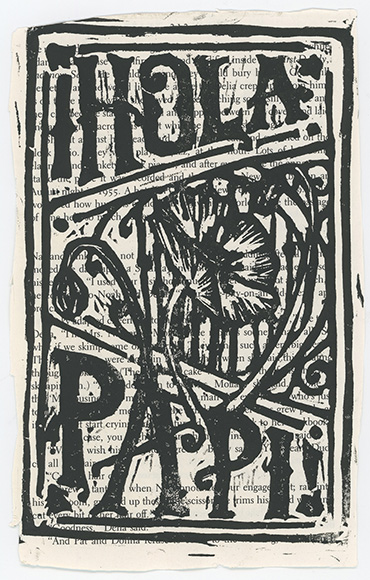 An American Mosaic
Works presents a projection and digital screen installation of member artists in South First Friday's StreetMRKT on South First Street. The work of seventy local artists will be shown on a range of screens and surfaces. This installation is presented to coincide with the Works exhibition "An American Mosaic" presented at the Mexican Heritage Plaza for the Silicon Valley Mosaic Festival. The exhibition in collaboration with Mosaic America and the School of Arts & Culture continues with fourteen featured San José artists at MHP on October 1, 2, and 3.
---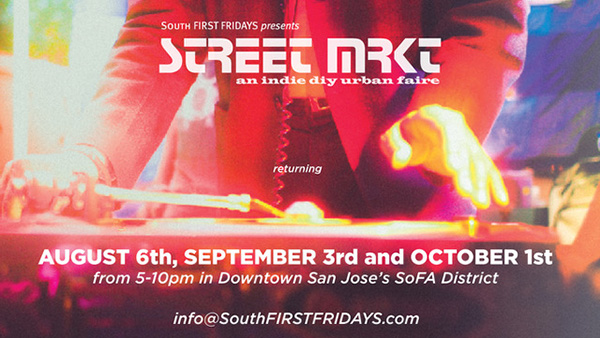 STREET MRKT a nighttime hyper-local DIY urban faire featuring artists, performers and indie creative businesses.
First Friday OCTOBER 1st from 5–10pm
Free admission & great for all ages.
Find us out on S. 1st St. between San Carlos & Reed streets in SoFA District.

Participating Artists & Indie Creatives:
Atiso Artisan Garden, Bolo Vintage, Bungalow Glow Candles, Arely Cardenas, Jennifer Carrier, Classic Loot, Condor Cave Vintage Dressmaking, Nicholaus James Dalton, Jhovany R De Ala, Sharon Deibert, John Dorrance, Doug Edwards, Ruben Escalante, Force129 x Chaver22, FUSE Presents, The Get Down Dance Studio, Heiko Greb, Mark Gomez, Faerie Goatmother, Cynthia Gonzalez, Hand in Hand Henna & Nayra Aisa, Ken Harmount, Elan Hawkins + Blane Asrat, Matty Heimgartner, Higher Fire Clayspace & Gallery, Maureen Holcomb, KathyKay Custom Shirts & Kimonos, Minesh Kher, Nao Kondo, Le Joe, The Local Creative Show, Valentino Loyola, Queeny Lu, Frankie McFly, Rayos Magos, Joe Mandrick, Jodi Mascarenas, David Mejia, More Más Marami Arts, Jasmin Mostafa, Sean Nash, Jean-Luc Pedanou, Leslie Perez, Plant Theory Co., Shayla Putnam, Queer Buddha, REED Magazine, Marilyn Roaf, Scary Alien, Second Hand Hustle, Shop 1 Culture, South Bay Burners, Stay Tuft Rug Co., Willow Workshop Collective, Works San Jose, Zonkey Toys
LIVE MUSIC on the Street: (on S 1st St. in front of ANNO DOMINI Gallery)
5-10pm Flipside Crew, DJ crew based in San Jose, CA.
Resident DJs: Dougie, Jswizza, No Way Jose & Notorious P.I.G.
7–8pm Tribal Baroque
Tribal Baroque is composed of the quirky couple Thoth (countertenor, violin) and Lila'Angelique (coloratura soprano, violin) who together create original vocal theater prayformances using original electronic loops, dance and music sung in an unknown alien language.
LIVE MUSIC in the STREET MRKT Beer Garden (S. 1st & William streets)
5-7pm Flipside Lovers
San Jose Natives Flipsidelovers will be sharing selections from their collection of Classic and Rare Soul all on 45s. Come experience a piece of San Jose's culture through music.
7–10pm: Open Source Collective
The Open Source Collective returns for an outdoor electronic music event! Our sound designers and light manipulators will be bringing their underground sounds to the streets. Live synthesizer performances ranging from techno and house to ambient and experimental music. Featuring Charles Johnson (#hapticsynapses), Mark Camp (#astronaut), Peter Nyboer, and visuals by Tim Thompson #spacepalette and Drew Detweiller.. Sound provided by #distortioncorporation
STREET MRKT Beer Garden features selections from our generous sponsor LVL Uproar an independent brewery, gastropub and arcade now open in the SoFA District. Please join us for a cold one and some great vibes. (located in Parque de los Pobladores at S 1st and William St).

In addition to our SoFA District neighborhood restaurants being open, we'll have the 3 Brothers Kitchen and Road Dogs food trucks on site (located near the Beer Garden at S 1st and William St.)
Thank you to all of the participating artists, indie-creatives, our galleries and museums, and the SoFA District businesses that work with us to make STREET MRKT the best place to be in downtown San Jose on FIRST FRIDAYS.
---
Join us on Facebook ArtWalkSJ
The South FIRST FRIDAYS Art Walk + STREET MRKT is produced by CURATUS in collaboration with the participating art venues, local artists, musicians and independent businesses.

STREET MRKT is supported in part by a Cultural Affairs grant and an Abierto grant from the City of San Jose.