South FIRST FRIDAYS presents ArtWalkSJ + STREET MRKT urban faire.
The South FIRST FRIDAYS ArtWalk is a self-guided, nighttime tour through galleries, museums, and independent creative businesses August 5th from 5–9pm.
Street Mrkt urban faire featuring artists, special performances, live music and beer garden on First Friday, August 5th from 5–10pm out on S. 1st St. in SoFA District.
All ArtWalk venues and Street Mrkt are free admission (spend it with the artists!) and family friendly.
---
AUGUST EXHIBITIONS
ANNO DOMINI // the second coming of Art & Design – 366 S. First St. map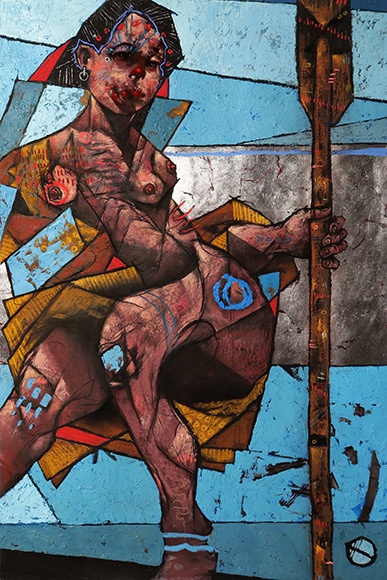 Artist's Reception:
"A Sea of Shadows and Reflections" Joseph Loughborough (UK) solo exhibition
It's been a strange time for everyone. A few of us may have found ourselves with a little more space to contemplate the past and the possibilities of the future a little more assiduously than in previous years. Memories play an important part of this show.
Proudly presented in this new body of work "A Sea of Shadows and Reflections" Loughborough plumbs the depths of his own recollections. From Paris and Berlin to the pubs and ports of the UKs South Coast, the good, the bad and the ugly find themselves personified in these figurative totems. These renderings aim not to be directly representational in nature but instead strive to imbue an impression of a moment or encounter. Having grown up in a port city, Loughborough's work has always had an affinity with the nautical. The titles of many previous works have often derived from the wrecks and boats left scattered around the creeks and boatyards of Portsmouth. Drawing inspiration from this and iconographic paintings from the early renaissance period he pushes the work into new territories, whilst of course, tipping his cap to the German expressionists.
Continuing the exploration of metallic leaf in his work, he abundantly uses silver in this experimental series. The quietening effect of this cast provokes the pastel and paint to jump from the support. Additionally, its reflective properties change the nature of the work depending on light and surroundings. This playfully mimics the changing character of the sea throughout the day. Its transient ambience also questions the objective value of our own memories and how it can be affected by our immediate location and mood.
About the Artist:
Joseph Loughborough spent his formative years exploring the derelict boatyards and creeks of Portsmouth, on the south coast of the UK. After graduating from Portsmouth University, he pursued interests in art, philosophy and skateboarding culture. Living once again in London after nearly a decade in Paris and Berlin, he works from his studio in Canning Town. "A Sea of Shadows and Reflections" is Loughborough's 4th solo exhibition with Anno Domini.
---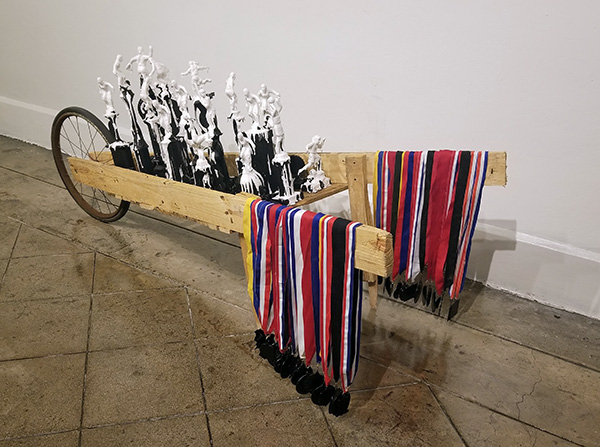 Opening reception: "The Barrows" by Mike Tillson, John Eames
Through our lives we accumulate, sometimes sudden, often at a trickle, weights and burdens that stick and gather like wet leaves. If left unattended, these masses can rot, clog, and clot; destroying the very thing that is meant to protect it. When brought to light, these leaves can dry and lighten to delicate weights more attune to circulated thought and pedestaled care.
The Barrows serve to examine what collects and to illuminate the mental and emotional weights that accumulate. In many ways taking what is private in detail but collective in nature and presenting that in a shared manner encouraging a greater conversation.
---
Closed this evening. Please join us First Friday September 2nd for the "The 12:12 Project" Int''l Polaroid Exhibit.
---
MACLA Movimiento de Arte y Cultura Latino Americana – 510 S. First St. map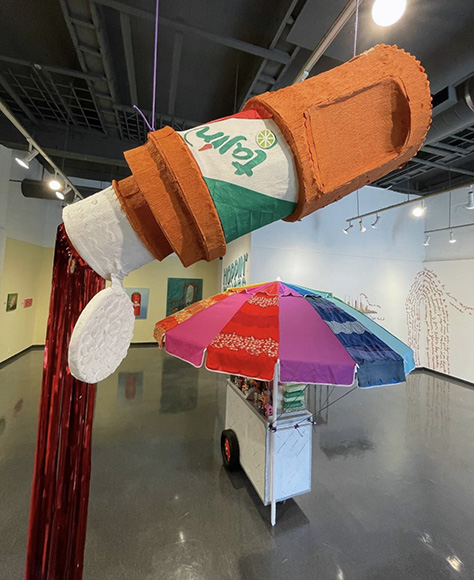 "On Traditions and Repetitions" group exhibit featuring: Carolina Cuevas, Paty Botello, Angela Arteritano, Jorge "J.Duh" Camacho
"On Traditions and Repetition:" there's a certain degree of familiarity that comes with seeing or doing something more than once, even more so when that something has been replicated time and time again. This exhibition showcases the work of artists who have preserved the traditions of the past in a modern way. REMOVE this line:
Live performance art piece by Angela Arteritano.
---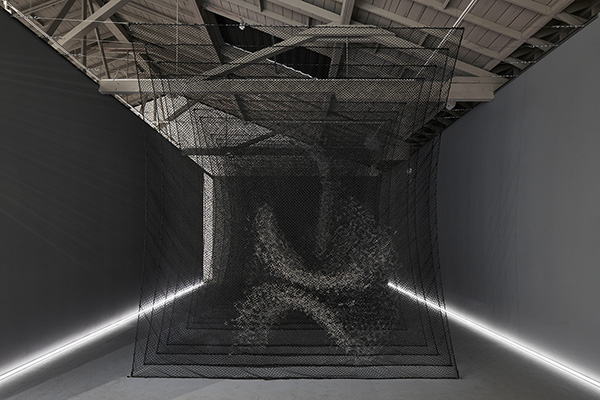 Soo Sunny Park: Viewing Filter (Veil of Vision)

For Viewing Filter (Veil of Vision), Soo Sunny Park investigates visual perception through the use of reflective surfaces, grids, and variable light conditions. Her large-scale, immersive installation will be built out of retro-reflective paint and nylon netting, stretched into curtain-like forms. Layers of accumulated drawings, on different layers of the netting, will create a sense of amplified depth in a 3-dimensional floating space. Visitors will walk through the gallery and be able to interact with the space using their camera flashes and phone flashlights.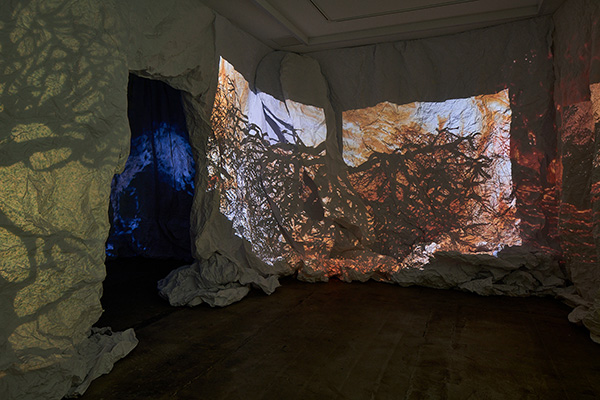 Facing West Shadows: The Endless End
Facing West Shadows: The Endless End is a cinematic, sculptural installation created by Facing West Shadows at the Institute of Contemporary Art San José. Facing West Shadows: The Endless Endilluminates the perpetuation of extinction and survival; the disrupted life cycles of native plants and animals, aquatic systems, and fire ecologies as affected by anthropogenic climate change. The viewer's attention is guided through projected moving images, hand-made animation, and cast shadows with a multi-dimensional soundscape.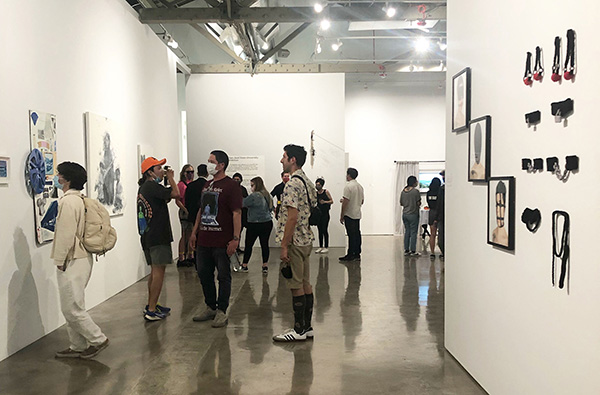 Liftoff: San José State University MFA Thesis ExhibitionFeaturing: Kelcey Bauer, Heather Brown, Jennifer Cannon, John Joseph Contreras Romero, James Jenkins, Oscar Lopez, Peter Moen, Felix Quintana, Jackelin Solorio, Tyler Stannard, Ashley Ann Vaughan, Natalia Vihreva

At the beginning of their final year at San José State University, MFA students in art practice partner with MA students in Art History and Visual Culture to negotiate the strange territory between theoria (thinking), poiesis (making), and praxis (doing). Together, they find their voices through one another's practices. Students at San José State University (SJSU) join a legacy of thinkers, activists, and innovators dedicated to the public good.
---
"Radical Regeneration" a juried exhibition of SJMQT Artist Members.
"Radical Regeneration" considers the changes we have endured and, in many ways, the changes we are still processing due to the COVID pandemic. In light of what we have learned over the last year, this exhibition considers how moments of cultural disruption can create opportunities for personal or collective change. With this concept as a point of departure, the selected artists took the exhibition's theme of radical regeneration as a means of reflecting on what new ideas, practices, or politics might grow from this historic moment.
---

"State Affairs" by Tim Hernandez & Kori Thompson
Two cousins. Two artists. One armed with a camera. The other with a paint brush. Living on different sides of California. This is their account of how they view the world around them. The show coincides with their zine release.
---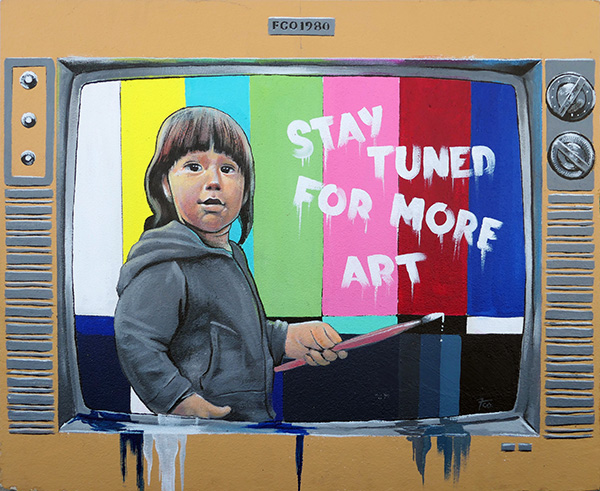 The Planter Box Artists
This South First Friday is a dedication night of our planter box mini-murals on the Market Street side of the SJ Convention Center, and opening night of an exhibition of work from the 18 mural artists shown inside Works. Come celebrate these artists and Works' addition to the vibrant public art landscape of San José. Exhibition continues to First Friday September when we close Works on South Market Street. See previews of our new downtown home at this exhibit as well.
---

STREET MRKT A hyper-local nighttime urban faire featuring artists, performers and indie creative businesses.
First Friday August 5th 5–10pm out on S. 1st St. in SoFA District
Free admission (spend it with the Artists!), and all ages.
AUG 5th ARTISTS & INDIE CREATIVES:
1Culture
Bay Maples
Purl Bailey
Irene Berrones Kolb
BOLO Vintage
Bungalow Glow Candle Co.
Arely Cardenas
Vanessa Crawford
Crossroads Trading
Dario Cruz
Current Tattooing
Faded Visualz
Faerie Goatmother
Force129 & Betty Proper
Cynthia Gonzalez
Joseph Greeley
Matty Heimgartner
Renee Hamilton
Hand in Hand Henna
Higher Fire (double wide booth)
Maureen Holcomb
Homecoming by Lily Tran
Huethuetl Tezka (7pm Performance)
Jodi408
KathyKay Custom Shirts
Nao Kondo
The Local Creatives Show
Lucia M. & Melinda
Julianne McKAY
Frankie McFly
Joe Mandrick
David Mejia
More Mas Marami Arts
Bernie Munoz
Karen Oeh
Anthony Palomo
Jean-Luc Pedanou
Leslie Perez
Poetry Center San Jose
Shayla Putnum
Francine Ramirez
Francisco Ramirez
Jhovany Rodriguez
San Jose Jazz
Rene Schilling Sears
Jackelin Solorio
South Bay Burners
Alisha Toni Design
Marcel Toorians
Works San Jose
FOOD TRUCKS:
3 Hermanos Mexican Grill 
De La Tierra Vegan Food 
El Bombero 408
Fresh Catch Hawaiian Poke 
Road Dogs 
STREET MRKT BEER GARDEN:
featuring Camino Brewing Co. and Fox Tale Fermentation Project
---
Join us on Facebook ArtWalkSJ
The South FIRST FRIDAYS Art Walk is produced by CURATUS in collaboration with the participating art venues, local artists, musicians and independent businesses.
South FIRST FRIDAYS ArtWalkSJ (year-round except January & July)
AUGUST 5, 2022 South FIRST FRIDAYS @ArtwalkSJ + STREET MRKT
SEPTEMBER 2, 2022 South FIRST FRIDAYS @ArtwalkSJ + STREET MRKT
OCTOBER 7, 2022 South FIRST FRIDAYS @ArtwalkSJ + STREET MRKT