South FIRST FRIDAYS presents ArtwalkSJ + STREET MRKT
First Friday, September 6th from 7–11pm
SoFA District (& beyond) downtown San Jose
RSVP on our event page here.
The South FIRST FRIDAYS Art Walk is a self-guided, nighttime tour through galleries, museums, and independent creative businesses featuring eclectic art exhibitions and special performances.
All Art Walk venues are FREE admission & great for all ages.
---
EXHIBITION SCHEDULE at PARTICIPATING VENUES…
Anno Domini // the second coming of Art & Design – 366 South First St. map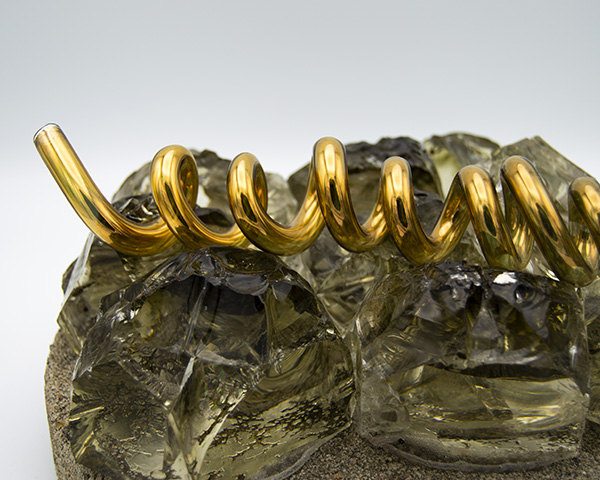 Opening reception in galleryTWO: Transmutation

Transmutation in alchemical terms, refers to the transformation of turning base metal to gold employing the secrets of natural law but may be seen to the uninitiated as magical. Beyond this physical practice though there can be a spiritual connotation alluding to the transformation of lower level consciousness to divine wisdom inherent in humankind. The corresponding themes these 14 glass artists have been contemplating in their work include: transformation, growth, repurposing of material, transitioning of forms or states, and reflections on the self.

Featuring artists: Victoria Rodriguez Ahmadizadeh, Jimmy Anderegg, Lydia Boss, Courtney Branam, Kathleen Elliot, David King, Anna Mlasowsy, Valerie Pohorsky, Gregory Price, C. Matthew Szösz, Zak Timan, Sarah Vaughn, David Walters, and Jonathan Yao.

Curated by Valerie Pohorsky and Jonathan Yao.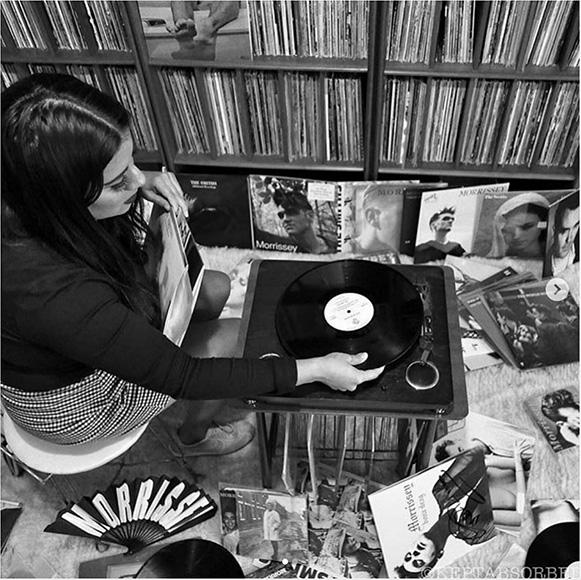 ANNO DOMINI's First Friday reception features DJs AmbitiousOutsider and Akro1 spinning vinyl throughout the evening in the gallery.
On view in galleryONE: Walking Blue by Zezão (São Paulo, Brazil)

Zezão (José Augusto Amaro Handa) began his quest to conquer the underworld with graffiti in São Paulo in the 90s. Inspired and motivated by the art of Jean-Michel Basquiat, Zezão believed it his right to depart from the well-trodden paths with his art and to explore new avenues. He worked in sewerage systems, in drains, in the rubble of abandoned ruined buildings, in dilapidated blind alleys and dark spaces below viaducts, and so drew attention to a cityscape whose existence many people could barely credit.

Some time later he broadened his activities: he took everyday objects from the trash and created a new existence for them by inventively assembling and painting them. Even now, for his wood collages he uses objects found in the street such as pieces of lumber used for barricades in São Paulo, or he creates a foundation using old "treasures" like mirrors, trays, car doors, and bedsteads.

He always leaves his trademark on the dilapidated, isolated surfaces, his blue, abstract signature derived from the word "vício", meaning "addiction", and thus delves into what appears to be true life, and brings to light what without his art would remain ignored, what nobody wants to see. In this way he uses delicate tints and shapes to descend into a chaotic underworld, invading the subterranean space, and by contrast he revives its raw walls in a subtle, quintessentially blue presence.

Art close to trash, dead dogs and broken pieces of furniture, at the margins of society – Zezão inspires dialogue between the underworld and the surface, to get talked about. Wherever trash (Brazilian: lixo) needs to be turned into luxury (Brazilian: luxo) – this is where Zezão's work comes into its own.

It contains political and social messages and ones which relate to the environment. Because its connection with dilapidated neighborhood, derelict buildings, contaminated water, smog and filth, violence, or the recycling of discarded objects, all this is a way of making a critical statement about these diverse problems of the city. At the same time important debates on issues such as sustainability and recycling are kindled.

Zezão's graffiti adorns walls, sewerage systems and viaducts around the world and his art work has been exhibited in Barcelona, Brighton, Florenz, Frankfurt, Hamburg, London, Los Angeles, New York, Paris, Prague, Wuppertal and in Rio de Janeiro and São Paulo in his home country of Brazil.
---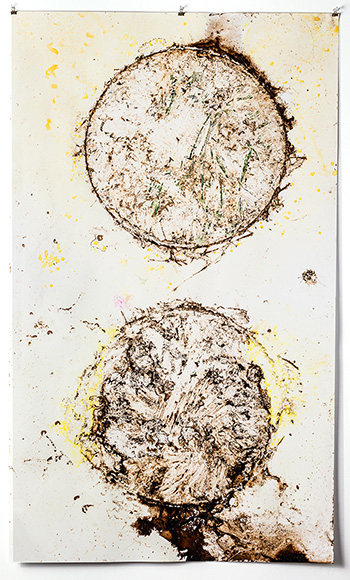 Artists' reception: Ruin /to/ Runes
featuring artists: Peter Foley Amy Hibbs Robin Mullery

Ruin (noun) /ˈrooin/: the physical destruction or disintegration of something the state of disintegrating or being destroyed

Runes (noun) /roon/: a mark of mysterious significance a secret or whisper, something hidden a surface bearing runes, and used as augury or divination

The three artists in this exhibition confront the impermanent nature of identity through unique manipulation of commonly discarded or sidelined materials. They use ruins as a lens to see through; harvesting the residue of their surroundings and employing the materials to construct new definitions of environment, place, and identity. Their work invites us to see beyond the discarded and disavowed, to see runes in the ruin. Mullery's three-dimensional works and installations are a meditation on harm and repair, vulnerability and change. Instead of turning away from damage done she embraces the ruin of a place asking the question, how do we heal. Ultimately redemptive she meets crumbling fissures and discarded bits with tenderness.

Foley's paintings also scrape up and mine the detritus of the hardware store. He uses discarded house paint in taupe, mauve and beige layers punctuated by breakthrough greens, scarlets, or yellows. The bright colors and cryptic symbols inscribed in the neutral field dance in teasing counterpoint to a search for meaning. His video work explores enigmatic and iconoclastic characters in the art world milieu.

Hibbs employs a creative cohort of insects and microbes in the organically transformative process of decomposition. Each two-dimensional piece visually records the composting process, an imprinted documentation of the weeks in which the composters feasted, changing decaying plant matter back into soil. Hibbs' videos reveal hidden organic processes as they relate to human embodiment.
---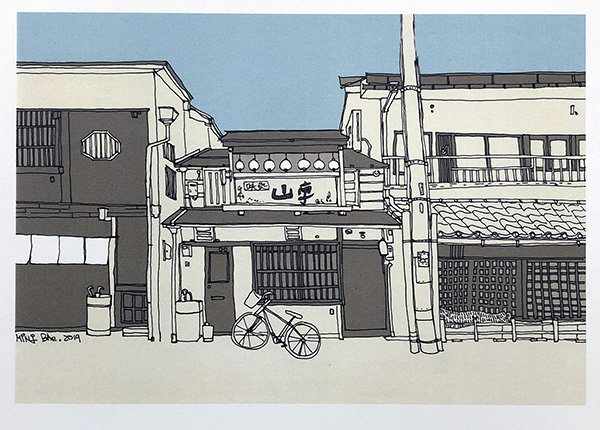 Opening recpetion: Sketchbook 3 # asia by Min J. Bae

In Min J. Bae's second sketch show with Gallery Suha Suha, "Sketchbook 3 # asia," well-worn buildings come to life as breathing organisms, softened not only by the people inside and around them, but also by time.

Winds and seasons add layers of patina onto man-made structures, turning them into collaborations between humans and god. In these cityscapes, God, nature, or the spiritual force responsible for shaping gorges and mountain ranges, also touches what humans touch, effacing our creations with us, in the same patient way.

Rather than meticulously preserved monuments, skyscrapers, or neatly planned commercial and residential zones, Bae turns a loving eye to neighborhoods that grew spontaneously, one building at a time—in response to one another, the hills, and peoples' immediate needs and desires. One city scene displays decades of raw growth, another delights in small, anonymous spaces that intimately hold human life.

There is a sense of urgency to bear witness, because the same porousness that gives these buildings their charm also renders them vulnerable to decay and demolition. In the simultaneously ancient and modern cities of Korea, Japan, and China, Bae turns our attention to the precious lines, walls, and roofs where technology and trade were born, places in which families slept and local cuisines bubbled. These illustrations celebrate the physical imprints of time and human activity, where "time starts leaving scratches… and humans and god are building something together."
---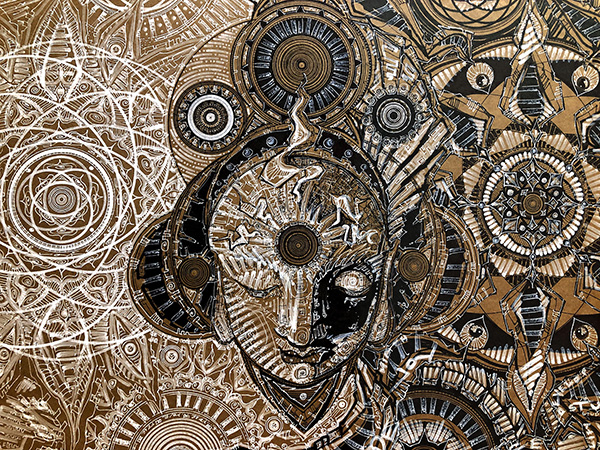 Artist reception: Circumambulation by Jonathan Perea

A Jungian perspective where every single soul is on a journey. A sacred, unwavering, continually circling path of rediscovery to unearth doorways and possibilities. The key to open locks only exists in the present moment. The person reading this is the key.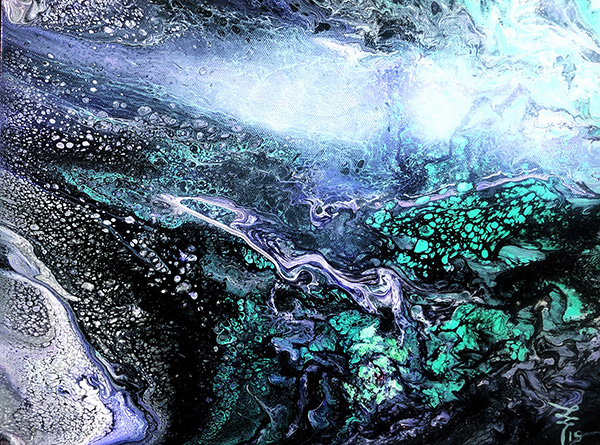 Artist reception: Floating in the Colors by Zlata Rabinovich

Three my favorite colors: purple, blue, and yellow are floating from one painting to another creating a beautiful river of colors.
---
MACLA Movimiento de Arte y Cultura Latino Americana – 510 South First St. map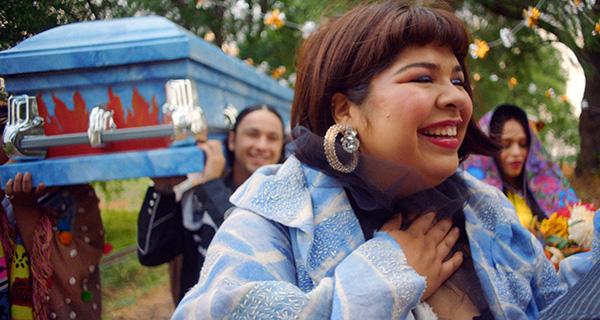 Opening reception: On Film: Capturing the Then and Now featuring artists: Eliana Cetto, Thalia Gochez, Omar "El Oms" Juarez, Javier Mendoza Fonseca, Jazmin Garcia, Nuevayorkinos, Felix Quintana

On Film showcases the work of artists who use film to explore self-representation, identity, and pop culture.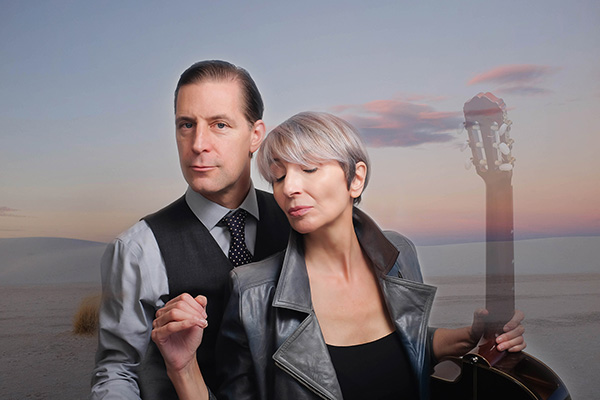 Live music by María Volonté/Blue Tango Project

Hailing from the colorful and gritty La Boca neighborhood of Buenos Aires, the María Volonté/Blue Tango Project is a ground-breaking exploration of the emotional and musical crossroads where tango and the blues embrace. It is a collaboration between Argentine Latin Grammy nominee María Volonté and California harmonica player Kevin Carrel Footer.

This globe-trotting duo celebrates the deep spiritual bond that joins tango and the blues, as two musical genres born of desire and lost innocence, many times censored yet always resurgent and speaking directly to our hungry souls.
---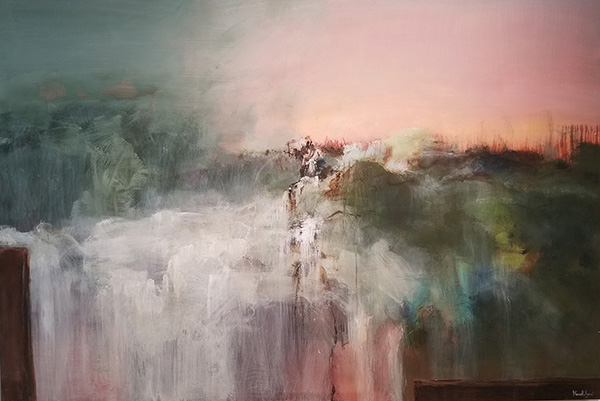 On view: Dreamscapes by Kushlani Jayasinha

"This is the newest series I am working on. It's a series of acrylic on canvas. This series evolved after taking a weeklong meditation retreat and a refreshing seaside holiday with family."

"My art comes from a place of meditation and inner search. It's my path to freedom. It comes from a place larger than life that brings in a sense of awe. When people respond to my Art I believe they respond to a visceral part of themselves longing to be free. My wish is to empower them to the possibilities.

Art sets me free. I fiercely guard my art to be authentic with no compromises. It is a place where I boldly express myself, where real Kushlani comes through. It unravels me, clarifies me, just the way meditation does. Coming from a Buddhist background, Nirvana is the blessed state to be. My hunch is, it is acutely being in the present moment with awareness. Like meditation, Art takes me closest to this state."

Jayasinha Kushlani was born and raised in Sri Lanka and has been painting almost all her life. She obtained her PhD in Physics from The University of Oklahoma, where she continued as a post doctoral fellow. She worked as a software engineer in silicon valley. Throughout it all and raising her children she found time take art courses and workshops, and is now a full time artist. She has won awards for her paintings and her jewelry, and had been represented in many galleries.

This Phantom Galleries exhibit is curated by Robertino Ragazza.
---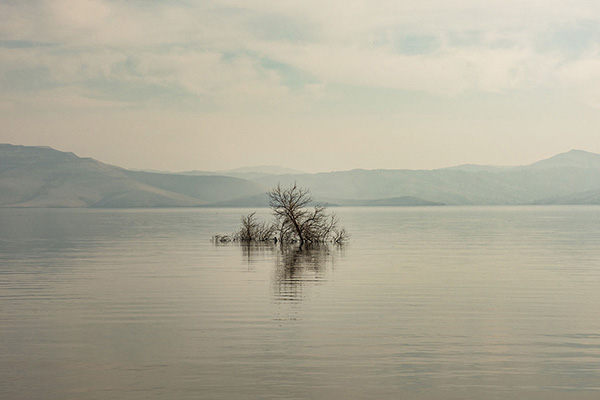 Artist reception: Nothing But Miracles by Roy Dahan

I have always been interested in the human experience and our perception of the reality around us. Every day we exist in a world with so many small details that go unnoticed due to our tendency to be focused on our individual wants and needs.

These details can include patterns, shapes, gestures or scenes between people, animals, structures or objects.

"Nothing But Miracles" features a series of photographs that seeks to pull back the focus of our individual lives by exploring and questioning our perception and relationship with the natural world and its other non-human inhabitants, our interactions with other people, and our experiences within our inner thoughts.

Roy Dahan is an Israeli singer-songwriter and photographer born and raised in the village of Korazim. From an early age he was influenced by the musical likes of Nick Drake, Leonard Cohen, and many classic Israeli singer-songwriters.

His first studio album, Some of This Life, was released in 2011 to critical and public praise and was named best album that year by Time Out Tel Aviv. The debut album features his recognizable songs "Does Anyone Know" and "State of Mind." Dahan followed with the release of two more albums: The Man in My Head (2013) and Through The Woods (2016).

Dahan's interest in photography stemmed from his many travels and interactions with people, animals, and locations around the world. His first photography exhibition, Illusions, was held in May 2018 at the Kritzel Fabrik gallery in Luxembourg.
---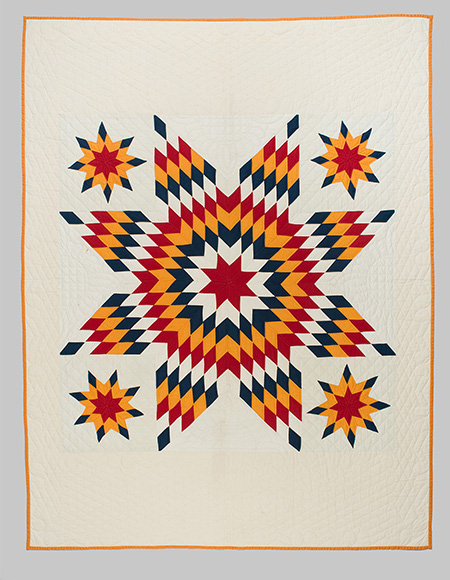 Gems From Our PastCurated by Ashley Elieff

Ranging from 1850 to 1940, SJMQT showcases classic quilts from San Jose Museum of Quilts & Textile's permanent collection.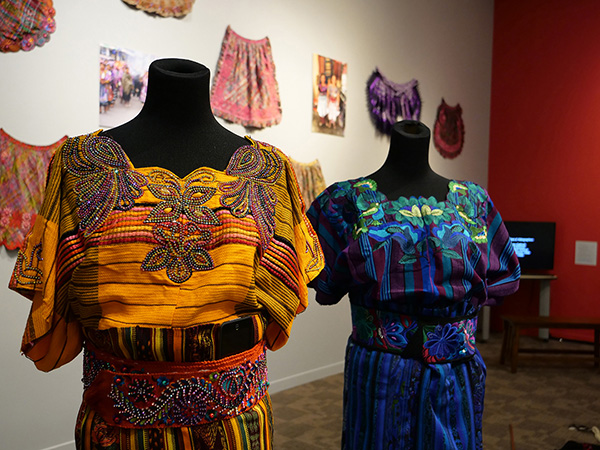 Mayan Traje: A Tradition in Transition

An exploration of the weaving traditions of the Maya of Guatemala thru their village-specific trajes (traditional clothing).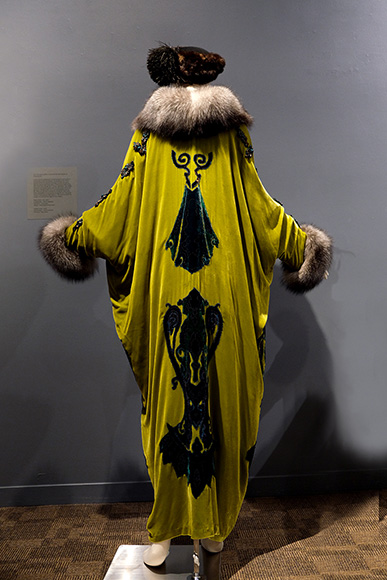 La Vie de Bohème (in partnership with Opera San Jose)

This exhibition showcases costumes, illustrations and props from Opera San José's production of La Bohème, the illuminating story of a group of bohemians, and how their lives become intertwined.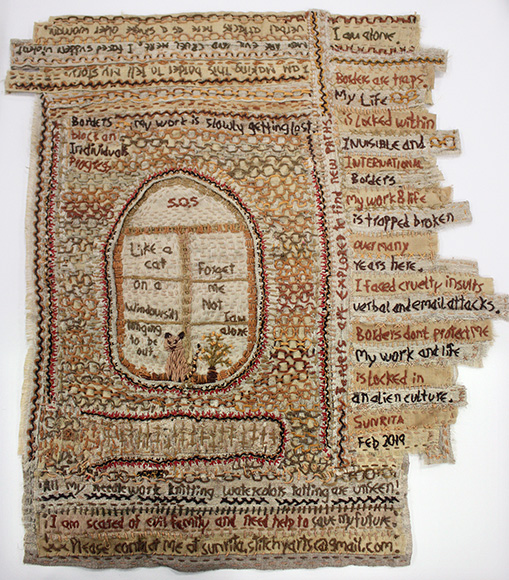 Borders (in conjunction with the San Francisco School of Needlework & Design)Explore selected works from San Francisco School of Needlework & Design's Stitch-at-Home Challenge: Borders.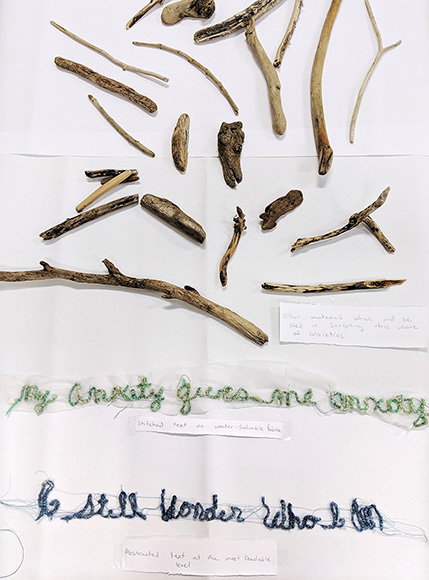 Amber Imrie: Artist-in-Residence

Join Amber Imrie in creating a large-scale, social-practiced based installation. Stitch your anxieties, fears and confessions onto water-soluble fabric, which will be sculpted into a giant wave using driftwood, thread and yarn.

SJMQT Gift Shop Grand Re-Opening
We've been working hard stocking the gift shop with brand new items: all quirky, fun, unique and thoughtful. Join us for bubbly (not the fun kind) and get ready to shop! The first 10 customers will receive a free silkscreened poster celebrating National Sewing Month.
---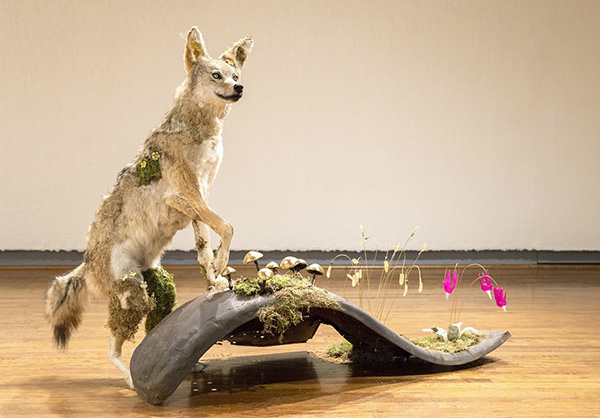 Patterns of Disintegration

Join us at Works for the First Friday opening night of Patterns of Disintegration. This exhibition explores the natural decay and material break-down that intersects with our daily lives. The show is co-curated by Monica Valdez and Emily Van Engel and includes six emerging artists living in San José and the surrounding area. "The artists embrace different ways in which things change and fall apart," notes Valdez. "Through sculpture, photography or painting, the artists reiterate broken-down components to produce artwork that then becomes a vehicle to discuss those changes." The exhibition features work by Abiam Alvarez, Mape Andrews, Mike Battey, Jackie Baxton, Marcia Boyajian, and Emily Van Engel.
---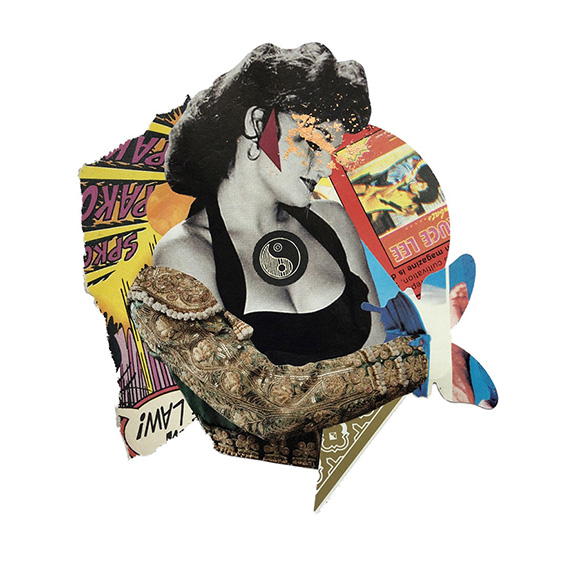 On view: A collection of framed original hand cut analog collages by Jordan McKenzie also known as AllDayDirt.

In my art i am in love with the idea of creating something new and original by utilizing strong images and text found in print medias. My favorite materials includes vintage playboy, old and new comic books and fashion magazines. I enjoy sharp angles paired balance by soft lines or with circles, emotional portraits, and using words to suggest emotion in my work which are all reoccurring themes that can be found in my art.

McKenzie is a San Jose native specializing in hand cut, hand assembled analog collages.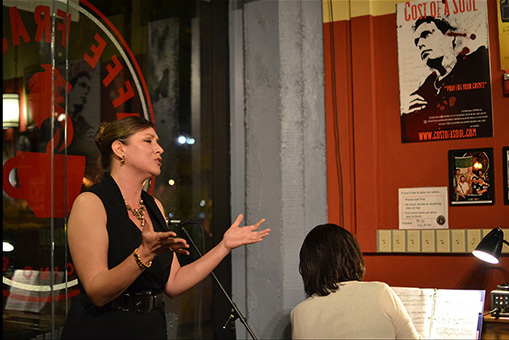 First Fridays is Caffe Frascati Opera Night presented by First Street Singers, with the Bay Area's finest opera singers performing your very favorite classical arias and duets live in the cafe! for the South FIRST FRIDAYS Art Walk.
---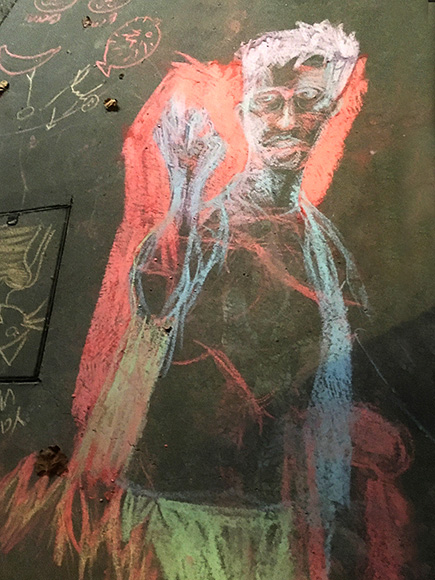 Community Chalk Mural (where the featured artist is YOU!)

Stop by the Hammer to add to a one day community chalk mural. We'll provide some poetry, music, and chalk for you to enjoy! Meet other people interested in the arts and community, create your own poems or creation along with everyone else for this one night community celebration.
---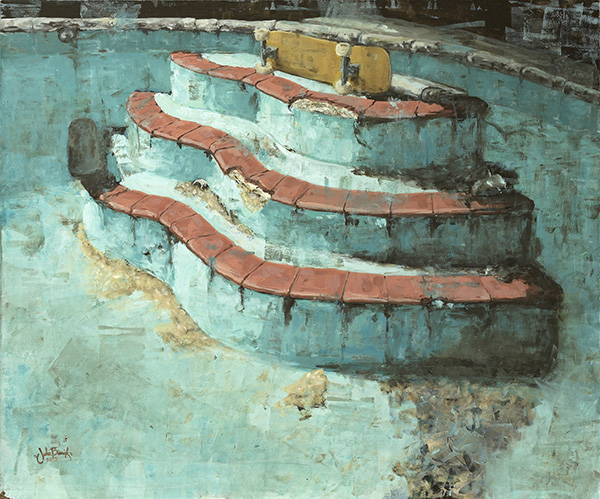 Artist reception: Concrete Meditation by John Barrick

Growing up on a skateboard, the next empty pool was an escape from reality. Feelings of focus and bliss as you carve around the walls seem to send you into another dimension as time stops and the 15-30 seconds turns into a lifetime. This collection of paintings depicts the mystery and serenity when looking at these pools devoid of water. Pure enjoyment, pure gratification, pure stoke.
---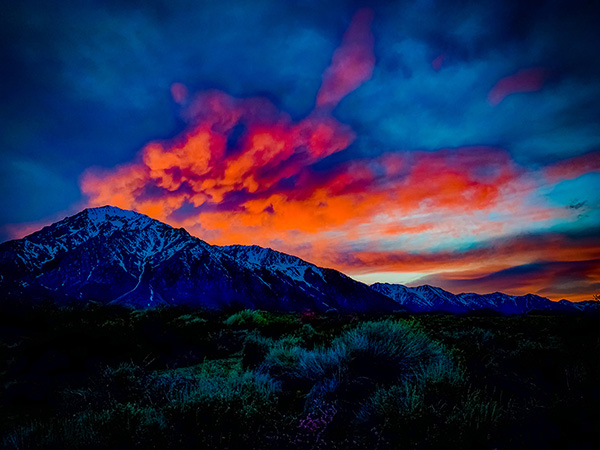 On view: Photography by Sophia Buell

I'm a climbing photographer and climber with a desire to document the views that I see while climbing. I take photos of friends and spontaneous beautiful views I see and due to that have mainly focused on other women in climbing. I'm more at home sleeping in my car in the mountains with my puppy and husband than anywhere else and want to transfer that feeling through my photos. The pictures will be focused on other strong women in climbing and the beauty, inspiration and humbling effect that the mountains have on us. A portion of the photos will be for sale.
---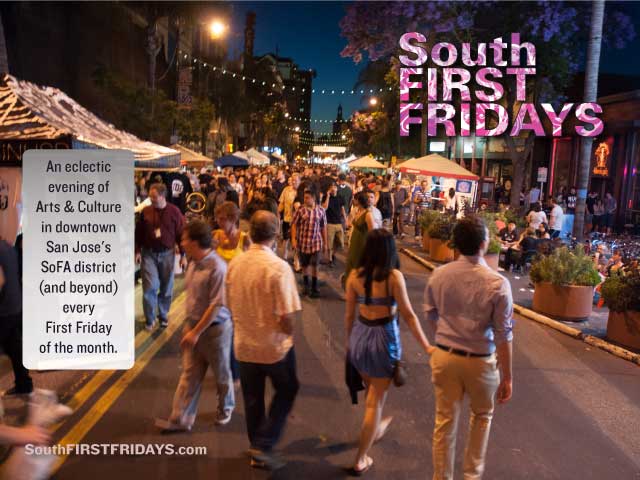 STREET MRKT a hyper local urban fair featuring over 50 artists, indie creatives, live music and DJs, craft brew garden and delicious food trucks.
First Friday September 6, 7–11pm
Free admission & great for all ages.
Find us out on S. 1st St. in the SoFA District (between San Carlos & Reed streets)
Music & Live performance:
STREET MRKT stage features live performances by Sapphire Lung 8:00-8:45pm and Death Cheetah 9:15-10:00pm plus DJ throughout the night 7:00-11:00pm (located in the STREET MRKT Craft Beer Garden at S 1st St. and William St.)
DJ Greg Gioia (on S 1st St. near California Theater)

Participating Artists & Indie Creatives:
3F Gallery, Bay Maples, Delilah Bender, Jennifer Carrier, Houyee Chow, Circle A Skate & Coffee, The Citadel, Classic Loot, Crossroads Trading Co., Current Tattooing, Nicholaus James Dalton, Andrea Dawn, Jemal Diamond, Lorenz Dumuk, Emo Kids of Color, Epic Immersive, Faire Goatmother, Force 129 & Betty Proper, Gallery Suha Suha, Cynthia Gonzalez, Andrew Ha, Hand in Hand Henna, Ken Harmount, KathyKay Shirts & Kimonos, Kyle Harter, Matty Heimgartner, Higher Fire Clayspace & Gallery, Nicolas Maximillion Jimenez, Jodi408, Nao Kondo, Land and Sky, Valentino Loyola, Queeny Lu, Lucidbeaming, Frankie McFly, Raul Madrigal, David Mejia, Sean Levon Nash, Brittni Paul, Jean-Luc Pedanou, Leslie Perez Designs, Petite Galleria, Poetry Center San Jose, Al Preciado, Shayla Putnam, Francisco Ramirez, Marilyn Roaf, Jhovany Rodriguez, Angel Ruiz, Ricardo Sandoval, Sea Senorita Studio & AFKGmr, Silly Friends, Tochtli Wear, Audre VanBroers, Verde Alcove Plant Truck, Works San Jose

Delicious Food Trucks:
3 Brothers Kitchen, Chef's Dreams, Falafel Fresh, Sarah's Latin Taste, Takoz Mod Mex, 333 Truck, Pita & Salt, Rice Rockit, Road Dogs

Street Mrkt Craft Brew Garden features selections from regional breweries: Camino Brewing Co., Clandestine Brewing Co, Fort Point Beer Co., Lagunitas Brewing Co., STEM Ciders, Strike Brewing Co. and Uproar Brewing Co., . curated by our friends at Good Karma Artisan Ales & Cafe.

STREET MRKT is supported in part by a Cultural Affairs grant from the City of San Jose.

Thank you to the San Jose Downtown Association and the Knight Foundation for sponsoring the STREET MRKT on AUG 2nd, SEPT 6th and OCT 4th in 2019.
---
Join us on Facebook ArtWalkSJ
The South FIRST FRIDAYS Art Walk is produced by Two Fish Design in partnership with the participating art organizations and independent businesses.