The South FIRST FRIDAYS Art Walk is currently on hiatus due to COVID-19 restrictions. In the meantime we would like to share some in-person and online exhibitions and cultural happenings that you can attend and or view. We miss you all and look forward to seeing you downtown. Stay healthy, happy and strong and keep an eye out here as our culture finds new and creative ways to help keep us all inspired.
---
MARCH In-Person EXHIBITIONS
Anno Domini // the second coming of Art & Design – 366 South First St. map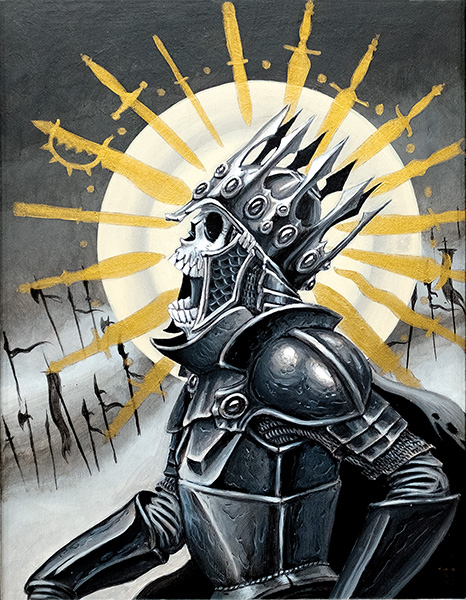 Black Dagger group exhibition
ANNO DOMINI // the second coming of Art & Design is proud to present the debut exhibition of Black Dagger Books; a group exhibition of tattoo artists featured in their first year of publications.
Black Dagger Books are a series of inspirational collections of works by prolific modern tattooers. Launched in the beginning of 2020, they have featured over a dozen artists diligently making an impact on the industry by showcasing the art, design, and ideas being made that augment their tattooing.

Through monthly publications and gallery exhibitions, Black Dagger is a highlight to some of the most innovative creatives in one of the oldest art forms in human history. As an ongoing volume of books featuring a roster of artists dedicated to their work, this anthology will remain a staple of inspiration for years to come.

Featured Artists:
George Campise (Berkely, CA)
Josh Chapman (St. Louis, MO)
Deno (Madrid, Spain)
Will Geary (Chester, Cheshire UK)
Chad Koeplinger (Nashville, TN)
Shamus Mahannah (Montreal Quebec Canada)
Christopher Marchetto (Northhampton, MA)
Lorena Morato (Cologne, Germany)
Joseph Nickley (Northern, NM)
Lango Oliveira (New York City, NY)
Samuel Parker (Louisville, KY)
Salty Walt (San Miguel de Allende, Guanajuato)
Christopher Scott (Albuquerque, NM)
Marie Sena (Dallas, TX)
Robert Ryan (Asbury Park, NJ)

Opening reception: First Friday March 5th, 5–9pm
Exhibition dates: March 5–April 10, 2021

In-person gallery hours: Fridays 5–9pm, Saturdays Noon–5pm, and by appointment. Free admission, social distancing and mask required.
---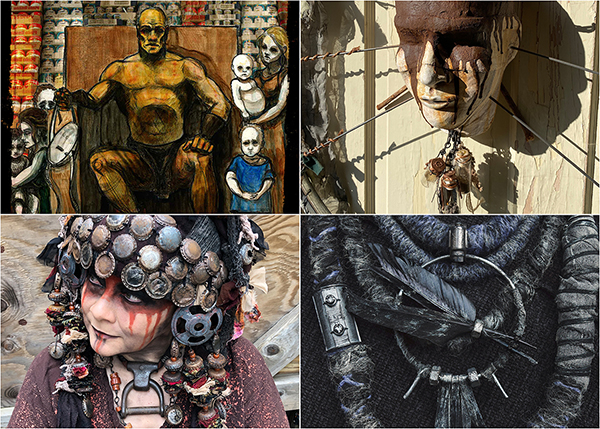 Beyond Rust + Dust: Rising from a Broken World
presented by: cimotA Art Collective and Dominique de Leon

Participating Artists:
Miranda von Stockhausen
Coli Edwards
Shilo McCabe
Jessica Cohen
Dominique de Leon
Liv Delgado

cimotA Art Collective and Dominique de Leon Beyond Rust + Dust: Rising from a Broken World. Join us for a post-apocalyptic immersive art experience, with upcycled materials, textiles, headdresses, shrines, relics of old, tarot of the wastes, original costuming, guardians of cimotA, radioactive mushroom sculptures, cimotA's hovel and more! Beyond Rust + Dust has been created in collaboration with six Artists, each working within their own mediums to create a collective whole within the post-apocalyptic genre. On First Friday, a special Wasteland vehicle will be on display and a post-apoc fashion show will run at 7 PM
Closing Reception: March 5th 2021 (6-9pm)

www.artarkgallery.com
---
KALEID is proud to present two new feature exhibitions by resident artists Houyee Chow and Matty Heimgartner for the month of March.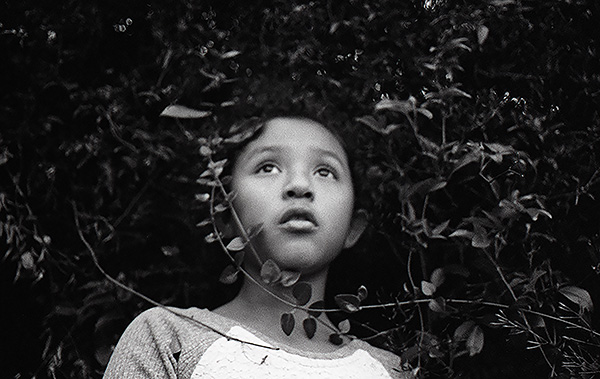 Melancholy by Houyee Chow

A year ago this show looked completely different in my head and then the pandemic hit.

Life can change in an instant and the show I had been planning for 2 years fell short. I thought about giving up and canceling everyday, but I kept thinking about how important this was for me.

I decided to completely change direction and picked up my sketchbook to start anew. I found myself in a state of sadness and mourning from the loss of loved ones due to COVID related issues. I realized that I needed a space to feel sad in order to heal and I wanted to create this space for myself and everyone else.

My show is titled "Melancholy" from all the feelings that have come from the pandemic. I hope this space allows you to feel sad and pensive, so you start your healing process like it has started mine.

About the Artist:
Houyee is a queer biracial multidisciplinary artist and educator from San Jose, CA. She earned her bachelor's degree at San Francisco State University in Studio Art with a minor in Philosophy. During the day, she works at Youth Technology Incubator, a program by the non-profit AACI, teaching youth and young adults about tech, arts, media, and creativity. Houyee dedicates her evenings and weekends working on her artwork which addresses social justice, gender inequality, racial justice, LGBTQ+ experiences, climate crisis, life, and mental health all mixed in with healing from her own traumas. She uses painting, photography, and installation to illustrate her experience of being queer and mixed race growing up in America. Her work is inspired by life and the lived experience.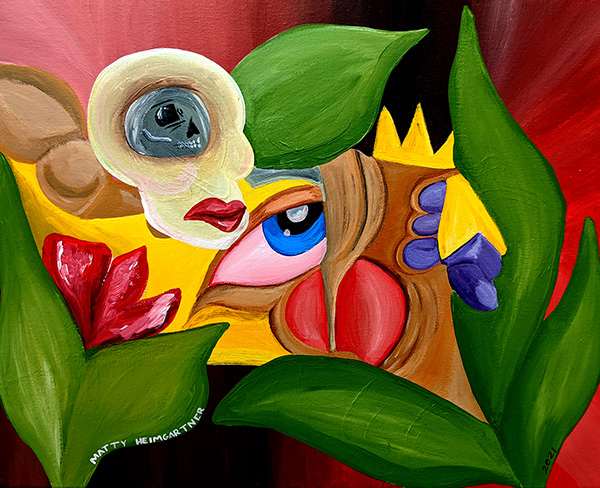 Incongruous by Matty Heimgartner

I had the opportunity to feature my artwork in two solo exhibitions during my undergraduate career at San Jose State University. The first was a mixed media show made up of colored pencil drawings and written stories about a character I created when I was just seven years old. I am currently writing a fiction novel about her life. The second exhibit followed a similar structure but the drawings were moments from my childhood and much more detailed. A version of that story will become my thesis to earn an MFA in Creative Writing.

Things Unsaid, my debut exhibit after college, was created so that I could process the damage I created during my years-long struggle with addiction. I composed the next exhibit, Piece by Piece, after a breakup forced me to rediscover who I was as an individual. Comfortably sober with a mended heart, I now find myself in a stage of my life that allows me to create in both past and present tense.

Incongruous is a celebration of all the different chapters of my artistic journey. This exhibit features brand new artworks of a fun, surreal nature but it also features some my favorite pieces from previous exhibits. The artworks may not immediately appear to converse with each other and tell one singular story, but I will argue that they incongruously tell the story of my life.

About the Artist:
San Jose native Matty Heimgartner has been active in the Bay Area art scene since 2017. Matty received a BA in Art from San Jose State University in 2018. Just before graduation, he became a resident artist at KALEID Gallery in San Jose, CA. In 2019, KALEID hosted his debut solo exhibition, Things Unsaid. In 2020, just before the pandemic closed most doors, Matty showed his second solo exhibition, Piece by Piece, at the Castro Country Club in San Francisco, CA.

His art has been featured in Content Magazine, CreativPaper, Artist Portfolio, and Beyond Words Literary Journal. While still painting almost daily, Matty is attending San Jose State University to earn a Master's Degree in Creative Writing. His first major publication as a writer, a profile on art curator Lance Fung, will be published in the forthcoming issue 154 of REED Magazine.
Opening reception: First Friday March 5th, 5pm–9pm with artists in attendance.

Exhibition dates: March 5– 26, 2021
In-person gallery hours:
Fridays 5–9pm, Saturdays Noon–5pm
and by appointment by emailing info@kaleidgallery.com
Free admission. Social distancing and mask required.

www.kaleidgallery.com
---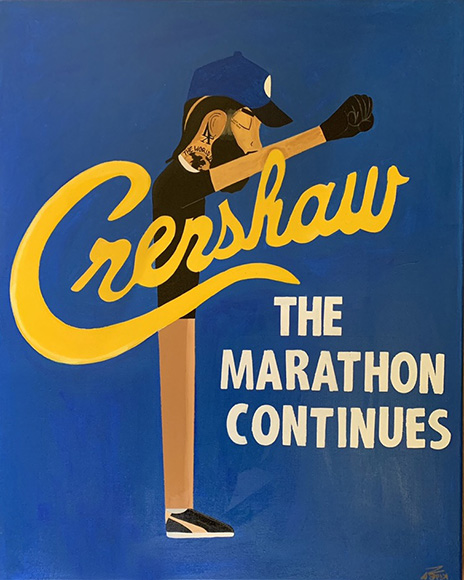 The World Is yOUR Canvas by The Kid At Heart

Juane Pruitt better known as The Kid At Heart is a California artist born and raised in South Central Los Angeles. Growing up art was never in his plans and he wasn't aware of his gift until after college. Inspired by his father's art, The Kid At Heart uses his art as a platform to inspire others and create change. He believes, "The World is Our Canvas." He enjoys drawing/painting: classic 90's cartoons, Disney, DC/Marvels and customizing kicks.

Open hours:
Monday–Sunday 8am–7pm

www.sofamarketsj.com
---
ONLINE Exhibitions & Events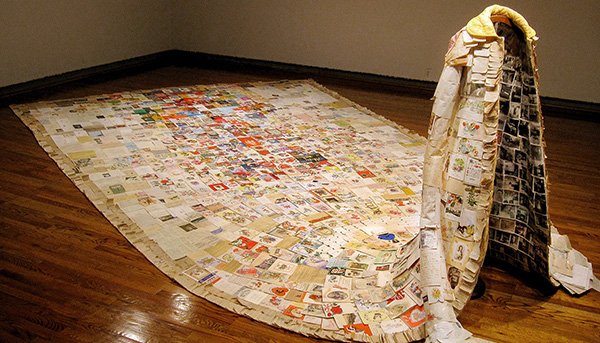 Inside Out: Seeing Through Clothing

Did you miss SJMQT's fascinating fashion exhibition, Inside Out: Seeing Through Clothing? It's now online! A coat made out of postcards? A dress made out of bones? Explore how clothing acts as both a boundary and bridge between the body and the world.

Artists include Reiko Fujii, Claudia Casarino, Charlotte Kruk, Robin Lasser & Adrienne Pao, Victoria May, Kate Mitchell, Laura Raboff, Beverly Rayner, Rose Sellery, and Jean Shin.
www.sjquiltmuseum.org/current-exhibitions
---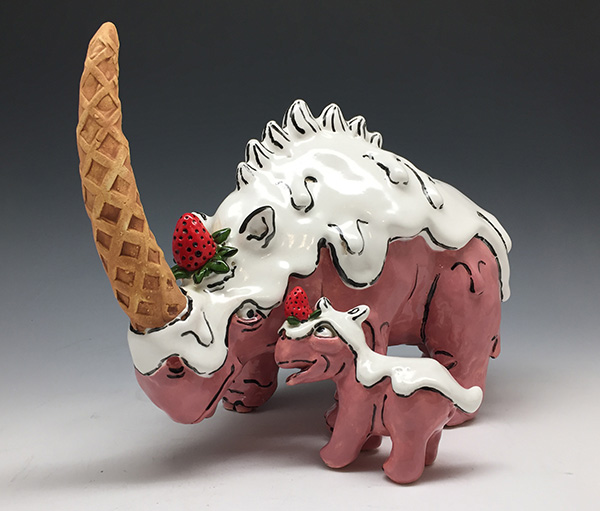 The (Anti) Valentine Show!

The (in)famous (Anti) Valentine Show returns online for 2021! 2020 presented so much strife, and so much need for love, that we asked artists to submit up to 2 pieces: 1 valentine-ish work and 1 anti-valentine-ish work for this non-juried community exhibit. More that 100 works are in the exhibition, including paintings, drawings, sculpture, photography, mixed media, and video. The exhibition opened on Valentine's Day with more art added since.
---
Join us on Facebook ArtWalkSJ
The South FIRST FRIDAYS Art Walk is produced by Two Fish Design in partnership with the participating art organizations and independent businesses.